Nerdfighters recommend summer reading

A 9th grade English assignment led to a passion for reading for John Green. Not a fan of "assigned" books, John took to Ray Bradbury's "Fahrenheit 451." This is the 1953 novel about an American society that outlaws books and authorizes the burning of homes that have them. The author's dislike for TV was the inspiration for this story about its adverse effects. Fahrenheit was chosen in honor of its author who passsed away in 2012.
John and his brother, Hank, founded the Nerdfighter Book Club that is aimed at teens. John explains that Nerdfighters don't fight nerds, but fight for them – "for intellectualism, for the life of the mind."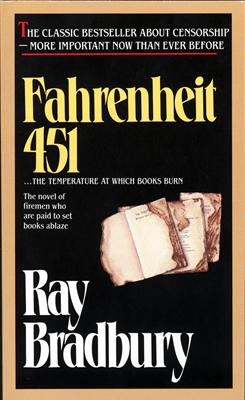 The brothers have selected Fahrenheit 451 as their third summer selection. There will be video blogs and written comments in response to comments from readers. The vlogs are posted on YouTube on the Vlog Brothers channel. Nerdfighters chose The Great Gatsby in 2011, and Catcher in the Rye in 2010 for their summer reading pick.
Check out their channel for some interesting talk. Their weekly vlogs have been viewed millions of times.
Find great resources in our
---