New sexting law tested in Pennsylvania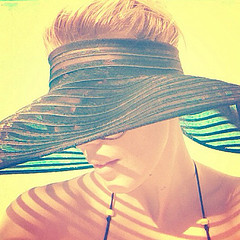 Two students at Greenburg Salem Middle School, Pennsylvania have received tickets for a sexting incident last October. The unnamed students face a fine as a result of the ticket but no criminal or juvenile record that would affect their future.
A new sexting law that went into effect in October, 2012, in Pennsylvania allows the prosecution and police to decide the severity of sexting and what to charge an individual with when sexting occurs. If, as in this case, the minor doesn't intend to harass the other person or distribute the photo, the police can issue a ticket. Otherwise, the prosecution can file more serious charges that can result in incarceration and probation.
The incident here involved a topless photo sent by a 13-year-old girl to a 14-year-old classmate. The boy deleted the photo and didn't pass it on as happens in many cases. "Our goal has always been to send the message to teens that this behavior is  illegal, while also saving them from a lifetime of the negative effects of a  felony prosecution as a sexual offender," commented state representative Seth Grove, who sponsored the bill. Cases involving images of children under 12 can still be prosecuted under  child pornography and other laws that make such conduct a felony.
You might remember the story from 2008 where six students were charged with child pornography in Pennsylvania. They had engaged in similar activities as these two teens did in 2012. Five of them agreed to complete an education program about the dangers of sexting while the sixth student was placed on probation. This new law is in response to the uproar over the earlier case and consequently treats sexting as a juvenile act without any thought about consequences. It's really a matter of educating our youth about possible dangers and how seemingly innocent behavior can seriously backfire.
Update: In March, 2016, Arizona passed a law against what's referred to as "revenge porn." When a couple breaks up, occasionally the jilted partner posts nude or semi-nude photos of the other to get even. If the intent of sharing the photos is to harm the other, it is now a felony punishable by incarceration and fines (Arizona Revised Statute 13-1425).
In December, 2016, 31 year-old Benjamin J. Barber was sentenced to six months in jail and five years probation under Oregon's new revenge porn laws. In July, 2015 Barber was arrested for posting several pornographic videos of himself and a person he had once been in an intimate relationship with. When that relationship ended, Barber uploaded the videos to several adult websites without permission. He was convicted of five counts of unlawful dissemination of an intimate image.
Find great resources in our
---