Praise pays at Vermont school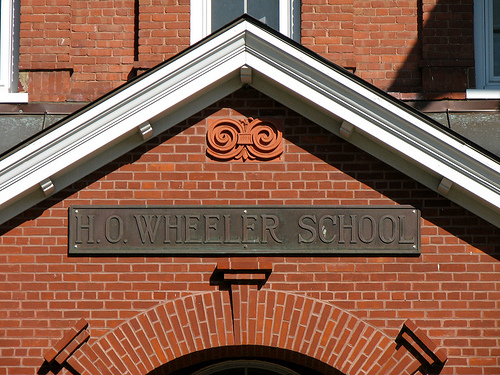 More than 50 elementary schools in Vermont have implemented the Positive Behavioral Support approach to school discipline. The basic idea is simple: set the rules, teach them and praise kids when they follow them.
The Integrated Arts Academy at H. O. Wheeler Elementary School in Burlington, Vermont has handed out 12,000 compliment cards this year to students who followed the rules. The cards are signed and entered into a drawing for Student of the Week. The school lives by four rules: respect yourself, respect others, respect learning and respect property. The mottos are on posters scattered all over the school.
The program has resulted in a drop in student suspension days from 74 to 21 and trips to the principal's office from 198 compared to 600 last year. Recent figures in Vermont show that during the 2008-2009 school year, in the state's 330 public schools, there were 9238 suspensions and 19 expulsions. Almost half of the suspensions were in-school suspensions.  Under Vermont law, no student can be expelled for good – an alternative school or district must provide an education to the expelled student.
What do you think about this method of rewarding good behavior at school? Would it work with you? Does your school have a similar recognition program or do some of your teachers go out of their way to let you know you're doing good?
Find great resources in our
---