Principal threatens to cancel prom if gay couple attends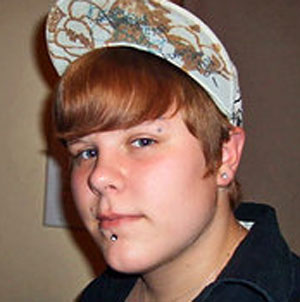 You read that right – and yes, we are in the 21st century. Seventeen year old Cynthia Stewart, a junior at Tharptown High School in Alabama, was on the prom committee. She raised over $200 for the event and created the theme for the dance.
Cynthia is out as a lesbian. She asked the principal if she could bring her girlfriend to the prom. He told her no and that the prom would be cancelled if she insisted on bringing her girlfriend. He also told her to remove a sticker she wore declaring "I am a lesbian" telling Cynthia "you don't have that much freedom of speech at school."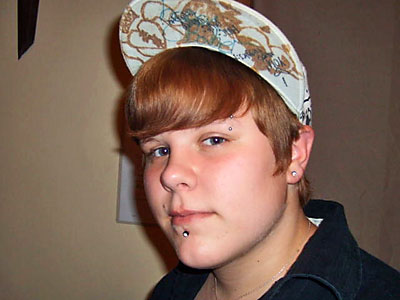 Cynthia and her guardian and aunt contacted the ACLU to challenge the school's actions. A letter was sent to the school district explaining Cynthia's rights. Federal law makes it clear that public schools may not discriminate against lesbian, gay and bisexual students who want to bring same-sex dates to school dances.
The school district reversed their decision and Cynthia will be allowed to attend the prom in March, 2010, with her girlfriend. 
On the other hand, across the border in Mississippi, a similar request was made by senior Constance McMillen. She asked to bring her girlfriend to the prom scheduled for April 2, 2010, and wear a tuxedo. Both were denied. In fact, on March 10, 2010, the Itawamba School District voted to cancel the prom all together rather than recognize a student's individual right to freedom of expression and association. Constance has asked a court to step in and order the school to reinstate the prom. TV talk show host and comedian Ellen Degeneres heard about Constance's situation and gave her a $30,000 college scholarship from Tonic.com in New York City plus a summer internship.

Update: A federal court in Mississippi ruled that Constance's First Amendment rights were violated when her school district banned her from bringing her girlfriend to the prom and wearing a tuxedo. The judge also ruled against forcing the school to have the prom. The judge's reasoning was that a private prom the parents in the community are planning for this spring would serve the same purpose as the school prom. 
On April 2, 2010, two private proms were held and were chaperoned by school officials. Constance wasn't invited to one of them, but instead attended the second which was attended by only seven students. Constance took a friend, not her girlfriend because her parents wouldn't allow her to attend. "It was not the prom I imagined," she stated. "These are people who I've gone through school with, even teachers who loved me before all this started." Be proud of yourself, Constance, for standing up for your principles and not caving in to social pressure.
Update:  In July 2010, Constance and her lawyers settled their civil suit that was filed against the school district. The settlement includes an agreement by the school district to pay $35,000 in damages to Constance and to adopt a policy prohibiting discrimination based on sexual orientation. In October, 2010 the court ordered the school district to pay $81,000 for her attorney fees and court costs.
Constance was chosen to be the Grand Marshall in New York City's annual gay pride march on June 27, 2010. Congratulations, Constance.
Find great resources in our
---