"Sarah Phelps is the worst teacher I've ever met"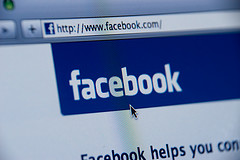 Student states her mind on Facebook
Is the above quote (the title of this post) about Sarah Phelps enough to get you suspended from school?  17-year-old Katherine Evans went to Pembroke Pines Charter School in Florida.  In November, 2007, the senior honors student was upset with her Advanced Placement English teacher and posted the above quote on her Facebook page.
She also added a photo taken from the school's yearbook.  She referred to her teacher's "insane antics" and asked others to express their "feelings of hatred" by adding their own comments.
Only three students contributed their thoughts – all in favor of Ms. Phelps.  Two days later, Katherine voluntarily shut the site down.  Ms. Phelps didn't see the site and Katherine remained in her class for the rest of the semester.
Suspended for Facebook Comments
Two months after shutting it down, Katherine was given a three-day suspension by the principal for cyberbullying and harassment.  She was pulled from her AP classes but graduated on time.  Katherine now attends college at the University of Florida.
Worried about Suspension Record, Katherine Files Lawsuit
In December, 2008, Katherine filed a lawsuit against the principal for violating her right to free speech.  She is concerned about job applications and admission to graduate school.  Being designated a "cyberbully" in her school records might have an effect on her future.
What do you think?  Were Katherine's comments about her teacher protected speech? Or were they so offensive that suspension and a disciplinary note in her permanent record were justified?
Update:  In February, 2010, a federal court denied the school's motion to dismiss the case and granted the principal qualified immunity from the suit.  This means her lawsuit is allowed to continue against the principal.  According to her lawyer, Katherine is not looking to get rich off the school district.  She simply wants her record cleared.  "This case is not about money," Matthew Bavaro said, "We are only seeking nominal, token damages. Maybe $100.00.  Some token amount to show that her rights were violated."
In December, 2010, Katie's lawsuit was settled.  She was awarded $1.00 in nominal damages (she didn't sue for the money) and $15,000 in attorney fees.  More importantly, she won a clear record – the school agreed to expunge all mention of the incident from her official records. The Tinker test was the basis of the decision to protect Katie's online speech. As the federal judge stated, "the facts are such that under any form of the Tinker test, Evans's actions cannot be construed as even remotely disruptive."
Take a look at "You and the Internet" on this site for more Internet and cell phone cases involving  teens.
Find great resources in our
---