Should Sonia Sotomayor become our next U.S. Supreme Court Justice?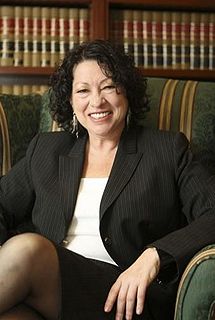 In May, 2009, President Obama nominated federal Judge Sonia Sotomayor to fill the vacant seat on the United States Supreme Court following the retirement of Justice David H. Souter on June 30, 2009.
Sonia's parents moved to the United States from Puerto Rico. She was born in the Bronx, New York City on June 25, 1954. When she was nine years old, her father died and her mother worked full time to support Sonia and her younger brother.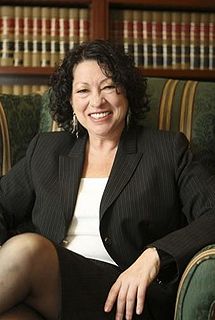 Sonia attended Princeton University and Yale Law School where she excelled, becoming an editor on the Yale Law Journal. Upon graduation she joined the New York City District Attorney's Office and prosecuted all levels of criminal activity for five years. She became a federal district court judge in 1992. She has been referred to as the woman who saved baseball because she ended the baseball strike in 1995. In 1998 she was elevated to the federal appellate court.  She has also taught law courses and practiced law as a trial attorney for a private firm.
The United States Senate confirmation hearings begin on  July 13, 2009. You can watch the proceedings on TV or follow them in the newspaper. If confirmed, Sonia Sotomayor will be the third female appointed to the Supreme Court and the first Hispanic Supreme Court Justice.
Decide for yourself whether she is qualified to join the Supreme Court. If confirmed, she could be on the Court for thirty or forty years – it's a lifetime appointment. [The oldest sitting member of the Court at this time is Justice John Paul Stevens who was born on April 20, 1920. He is 89 and was appointed to the Court in 1975.]
The new Justice will participate with the other eight members of the Court in significant cases that will have an affect on your life and the lives of your children.  Update:  On August 6, 2009, Sonia Sotomayor was confirmed by the Senate on a 68-31 vote as the nation's first Hispanic Justice of the U.S. Supreme Court.  She will begin her term with the Court when it resumes its next session on October 5, 2009.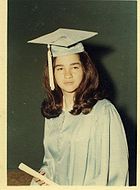 Sonia Sotomayor at her 8th-grade graduation.
Find great resources in our
---