Unexcused absence? Not if you have a note from the president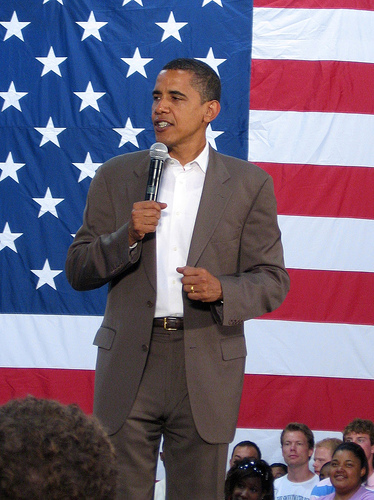 When 10 year old Kennedy went to the town hall meeting with her father on Thursday, she probably did not imagine that President Obama would write a note for her since she was missing the last day of school.
Kennedy and her father attended the town hall meeting to hear the president speak and discuss health care issues.  When Kennedy's father was called on to ask a question, he first stated that he hoped his daughter would not be in trouble for missing the last day of classes.
Obama asked, "Do you need me to write a note?"  He then asked the father for his daughter's name.  When the father replied "Kennedy", Obama said "That's a cool name" and began to write the note.
The president then walked over to Kennedy and handed her the note which stated, "To Kennedy's Teacher, Please excuse Kennedy's absence…she's with me. Barack Obama"
Now that's a get out of school note worth saving.
Find great resources in our
---