"Smiles" – a deceptive name for a killer drug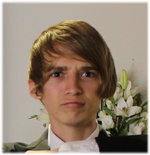 A recent user of 2C-I, also known on the street as "Smiles" posted in a forum that the high is a "roller coaster ride through hell." Another warned users "do not drive on this drug."
2C-1 is a synthetic drug reportedly more potent than Spice, K-2 or bath salts. It first surfaced at parties in Europe and has now made its way to the U.S. YouTube videos have been posted by users of the drug relating their experiences. Users have reported a speedy charge from the drug along with intense visual and aural hallucinations that can last between a few hours up to five days.
Several deaths have been reported in North Dakota and overdoses in other states including Indiana and Minneapolis. Alijah Stai was 17 when he ate a chocolate bar laced with 2C-I. He started to feel sick and proceeded to smash his head on the ground. Two hours later, on June 15, 2012, he  stopped breathing. Another teen from the same area, 18-year-old Christian Bjerk, was found face-down on the sidewalk on June 11, 2012. His death was linked to 2C-I. Wesley Sweeney pleaded guilty in federal court to dealing synthetic drugs that resulted in a death. In November, 2012, Sweeney was sentenced to 12 1/2 years in prison.
The fact that 2C-I is new and undetectable in standard drug tests makes it more difficult for doctors to identify and treat. Teens who overdose on the drug end up in the emergency room with a physical complaint. If the drug can't be identified, appropriate treatment is difficult if not impossible to administer.
The federal government launched "Operation Log Jam" in July, 2012. It's the first nationwide program to target synthetic designer drugs. 2C-I is listed as a Schedule 1 substance, making possession and distribution of the drug illegal.
Find great resources in our
---