Student allegedly assaulted by principal over pro-gay shirt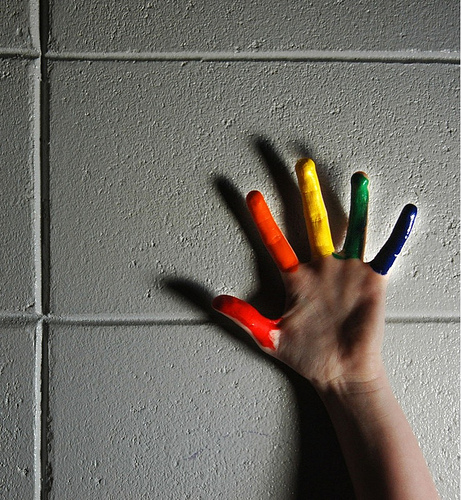 Chris Sigler is a 17-year-old senior at Sequoyah High School in Tennessee. In support of his efforts to start a Gay-Straight Alliance (GSA) club at his school, he wore a homemade t-shirt saying "Gay Straight Alliance: We've Got Your Back." After wearing the shirt the first time, he was told to cover it up. He wore it again a few days later saying he knew he had the right to do so.
The principal confronted Chris in an empty room in which the only other person present was Chris's sister. The principal allegedly grabbed his arm, shoved him against the wall and verbally assaulted him.
The American Civil Liberties Union (ACLU) sent a letter to the district on Chris's behalf demanding his First Amendment free speech rights be protected. If they do not receive an adequate response by Tuesday October 11th, they are prepared to file a lawsuit.
In a statement released by the ACLU, Chris stated "All I want is to have a GSA at my school to help stop the bullying against gays and lesbians and their friends who support them. The shirt was a way to use my voice and show my support for the club. The way I was treated shows even more why we need a GSA here."
Find out more about students' rights to freedom of expression in school.
In the news: History will be made in Arizona on April 22, 2012 when members of the Mesa Police Department are expected to march in the Phoenix Pride parade in uniform. They will carry a banner identifying themselves as the Mesa Police Diversity Team. Officers have participated in past events but on their own time and out-of-uniform. Mesa Police Chief Frank Milstead commented that "I didn't think this should be a polarizing issue. As a matter of fact, it should be one of our finest moments."
Find great resources in our
---