Going online may constitute contempt of court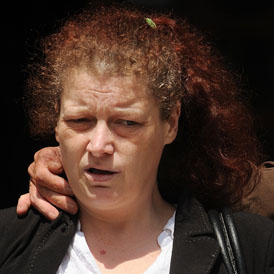 Jamie Sewart was on trial in England charged with conspiracy to supply drugs. During her trial, one of the jurors contacted her on Facebook. The juror, 40-year-old Joanne Fraill, also used the Internet to search for information about Sewart's boyfriend.
At some point during the trial, Sewart told her attorney about her conversation with Fraill. This led to contempt of court proceedings against both Sewart and Fraill. Juries are routinely instructed by the judge to stay off all digital devices including social networking sites, and not conduct any research on parties or witnesses. A violation can cause a mistrial resulting in additional expense and the possibility of injustice to all or some of the parties.
Sewart was acquitted of the drug charge, but found in contempt for her contact with Fraill during her trial. Fraill immediately admitted what she had done and apologized to the court. However, her direct violation of the court's admonition about the Internet and inappropriate use led the judge to comment that misuse of the Internet by a juror was always "a most serious irregularity." In June, 2011, Fraill was sentenced to eight months in jail. She was led out of the courtroom to begin her sentence.
The court considered Fraill's empathy for Sewart who had spent fourteen months in jail awaiting trial and away from her baby. Fraill is the mother of three who expressed concern over Sewart's situation.
Check out Hadley Jon's story involving a juror's use of Facebook during trial.
Find great resources in our
---