Student-produced bullying film a hit!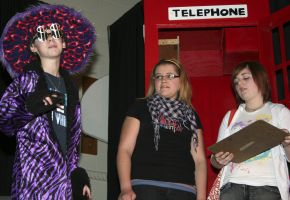 Sixth, seventh and eighth grade students at Pinecrest Public School in Ontario, Canada produced "We're Not Gonna Take It"  earlier this year. The film and drama club students tackled such issues as cyberbullying, rumors and exclusion.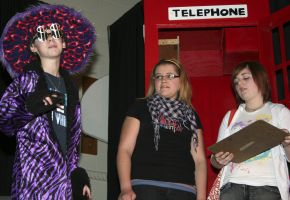 Under the guidance of teacher Scott Zoldy, the film and live production highlighted five stories:  The Cyberbully, Pretty in Pink, Prom Night, Volleyball Madness, and Picture Not So Perfect. As many as 1200 students in grades 3 to 8 saw the film during its recent six-day run. [Photo by Marg Seregelyi: from left is Tristen Bishop, Laura Lafreniere and Sarah MacDonald]
"We're Not Going to Take It" may be made available to other schools in North America. Good job Pinecrest!!
For more about bullying, see:  http://askthejudge.info/will-my-facebook-or-myspace-entries-hurt-me-later-on/219/
Find great resources in our
---