Students suspended for smoking incense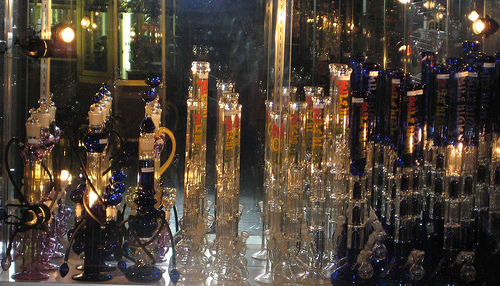 High school senior Fernando Rodriguez was supposed to be in class on March 10, 2010.  Instead a school counselor found him in a car in the school parking lot.  He was with a friend who was seen lighting up a glass pipe.  The counselor assumed they were smoking marijuana and took them to the office.
The police were called and it was determined that what they were smoking was incense, which can make someone high.  Although Fernando admitted smoking incense at school on previous occasions he wasn't arrested.  No criminal charges were filed since incense is legal in Arizona.  However, smoking at school to get high violated the zero tolerance policy at Salpointe High School in Arizona. 
The school suspended both boys for the rest of the semester.  This meant that they will miss out on school events including their graduation ceremony,  senior banquet and prom.  They will be allowed to receive their diplomas if they finish their schoolwork at home.
Fernando and his parents filed a lawsuit regarding the imposed discipline.  In May, 2010, a judge upheld the school's action finding that the punishment was not out of line and that Fernando knew smoking incense created a high.

In another case, 15-year-old Nick Stuban was suspended for two months from W.T Woodson High School in Virginia for buying a capsule of JWH-018 (spice) at school. Although the substance was legal at the time in Virginia, it wasn't allowed at school. The school's zero-tolerance policy resulted in his suspension. Nick, who was a sophomore, admitted the violation and lost an appeal to the school board for reinstatement. Instead of being expelled, he was transferred to another school in the district. Nick was a model student and on the football team. He became angry, depressed and in need of anti-depressants. On January 20, 2011, Nick took his life. Because of his parents military service, he was buried at Arlington Cemetery in Washington, D.C. in his football jersey. This is an extreme example of the consequences of drugs and zero-tolerance policies, but unintended consequences are always a possibility for one's acts.
In another tragic incident, 21-year-old Ryan Santanna was smoking salvia (a hallucinogenic plant) at a friend's apartment. The film production student at the Art Institute of New York City was set to graduate this spring. Ryan reportedly ran toward the balcony and jumped off the 15th floor to his death in March, 2011. This is the same substance Miley Cyrus was caught smoking on video in December, 2010.
Find great resources in our
---