Teacher complains about preschoolers' hygiene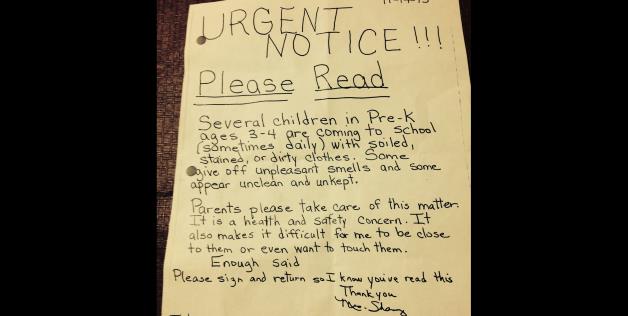 Sharon Perry Dunnigan taught pre-kindergarten at the Build Academy in Buffalo, New York. Her students were 3 and 4 years old. Apparently some of her kids came to school without washing up or wearing clean clothes.
Instead of talking to the parents about her concerns, she sent a note home with all of the kids complaing about their hygiene. She asked the parents to sign the note and return it so she could confirm that they received it. Dunnigan wrote that it was "difficult for me to be close to them or even want to touch them." She called the issue a "health and safety concern."
Parents of students at the Build Academy were outraged at Dunnigan's "URGENT NOTICE!!!"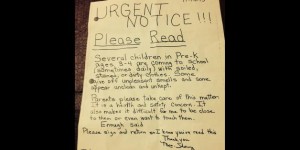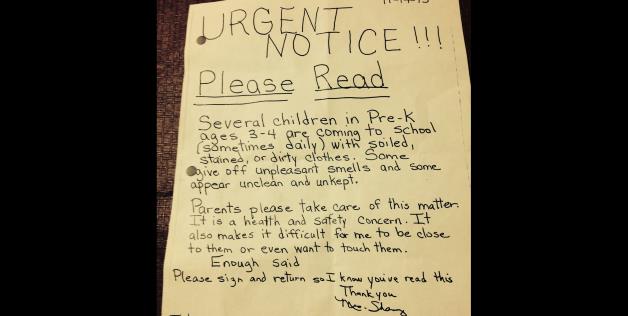 What do you think of this approach to the problem the teacher had with her class? Was there a better, less embarassing way to handle it?  The school board is reportedly considering what action it may take.  "Sending that letter home to all parents is offensive and almost shows a contempt for the children," Samuel Radford III, president of the District Parent Coordinating Council commented.
In August, 2013, high school teacher Alexander Taylor, age 32, was in court for sentencing. He pled guilty to misconduct in a sexting incident with a 16-year-old student. He sent a photo of his clothed crotch to her on Snapchat with ongoing messages. Taylor agreed to give up his teaching certificate and his job. He will be on probation for 18 months, pay for the victim's counseling and spend ten days in jail.
Find great resources in our
---