Technology advances for new drivers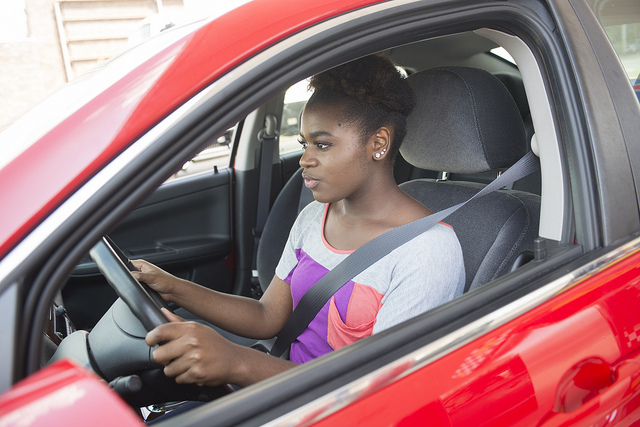 Motor vehicle crashes are the leading cause of death for U.S. teens. New drivers between 16 and 17 years old are three times as likely as adults to be involved in a deadly crash.
If you're getting your driver's permit or license, there will be new safeguards in some cars for your protection. These technology advances for new drivers aim to reduce the number of auto related deaths. For example, Ford has their MyKey system with custom settings for parents. It includes volume limits for the radio, and a Belt-Minder that mutes the speakers until you buckle up. There is also a governor on the accelerator that prevents the car from going faster than a set speed of 65, 70, 75 or 80. Mom and Dad's call on that one.
Chevrolet is offering a Teen Driver Technology system that gives speed alerts, sets volume limits for the radio, and provides parents a report card on a  dashboard display. VW's Car Net alerts parents in the event of an emergency, and allows them to check the car's speed and location. Other apps are coming out that aide parents in monitoring their teen's driving habits.
Driving is an all-American experience. It can provide hours of pleasure allowing driver and passengers to get out and see the country. Be mindful of everything around you so that your road-trip doesn't turn into a disaster. Absolutely no texting while driving – a true friend will wait.
Photo by State Farm (Flickr)
Find great resources in our
---