Teen MySpace killer gets 20 years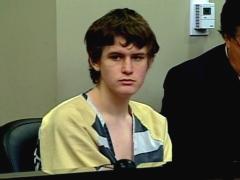 In 2008, Hughstan Schlicker practically lived on MySpace when he wasn't at school. The 15-year-old from Mesa, Arizona was depressed and had been comforted by some of his online friends.
When his parents discovered his conversations and talk of suicide, they took his computer from him. He later commented about losing his computer that he felt "like I was stabbed with a knife."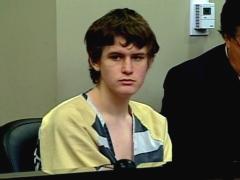 Hughstan found a shotgun and shells in the garage. He planned to shoot himself, but then decided to kill his father first. He ditched school and when his dad came home, he shot him in the back of the head in the kitchen. He then called the police and reported what he did.
Hughstan was charged as an adult with killing his father and he pleaded guilty to second degree murder. In July, 2009, he was sentenced to 20 years in prison.
For more about being tried as an adult, see:  http://askthejudge.info/can-i-be-tried-as-an-adult/121/
Find great resources in our
---