Was 19-yr-old Star Simpson's sweatshirt "art" or a fake bomb?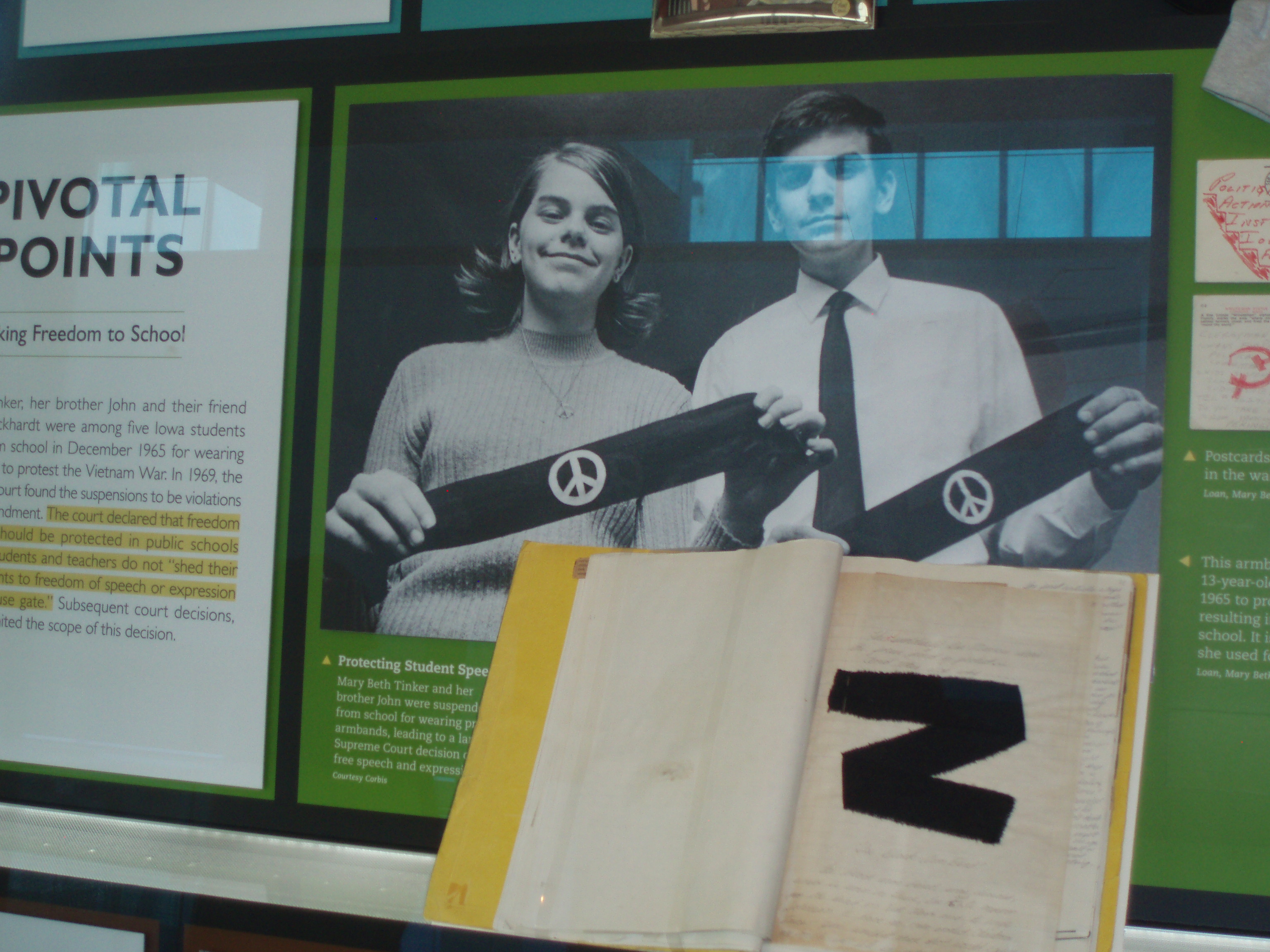 Star was arrested on 9/21/07 at a Boston airport wearing a computer circuit board, battery and wiring on her sweatshirt. She is an electronics student at MIT attending Career Day and wanted to stand out.
She went to the airport to pick up her boyfriend when her 'art' stood out to airport officials. Star was charged with possessing a hoax device and released on bail.
The leading case regarding student expression is Tinker v. Des Moines (U.S. Supreme Court, 1969) The test is one of disruption and violation of another's rights. Read about the Tinker kids and what happened when they wore black armbands to school  under  "Why Can't I Wear What I Want to School?" on this site.
Find great resources in our
---