What does "diversion" mean?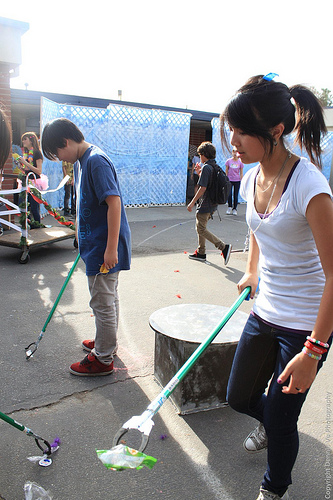 If you have been charged with a minor crime, usually a low misdemeanor or petty offense, you may be eligible for what is called "diversion" or a "deferred judgment." This opportunity is common nationwide in both adult and juvenile court. Diversion is not available for felonies.
Diversion means the case is diverted away from the criminal or juvenile justice system because of the way the charge is handled. Instead of going before a judge, you have a chance to avoid trial and a record if you complete the terms of a diversion program.
If you are a first-time offender and the crime is considered a minor infraction, you may be eligible for diversion. Every jurisdiction is different as to what qualifies for participation in diversion. Shoplifting clothes worth $250 may qualify for diversion in one state but not another.
At the first hearing on the charge, you will meet with a probation officer who will explain the process to you. He or she will tell you about diversion and whether it's available to you. If it is and you admit the charge, then you can participate in the program. It usually calls for a number of community service hours, a fine, restitution to the victim, attending an educational class or possibly drug or personal counseling if appropriate.
Once you finish all of the terms the case is closed. You don't have to appear before a judge and you don't have a public criminal record. This is because you were 'diverted' away from the formal process that results in a record. The court will maintain its own record showing that you completed diversion in the event you return on another offense. Diversion is rarely available a second time.
Some jurisdictions refer to this process as "deferred judgment" or "deferred prosecution". That means when you complete the diversion terms, a judgment is not entered into the court's record. Instead a dismissal of the charge is entered.
If you maintain your innocence, which is your right, the case will be set for trial. You will not be participating in diversion since it calls for an admission of the crime.
Find great resources in our
---