What are the penalties for drinking and driving?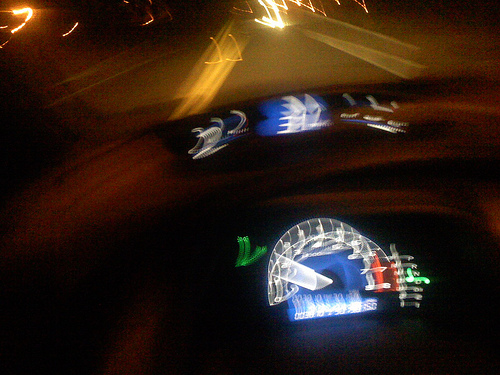 Automobile accidents are the top killer of teens in the U.S., with 42 percent of the accidents due to alcohol. There are different tickets involved in an alcohol-related incident: one for driving while intoxicated (DWI) and another for driving under the influence (DUI).
If you′re stopped by the police, you may be asked to take a test to check the alcohol level in your blood. Remember that when you apply for a driver′s license, you automatically agree to being tested upon request for your blood-alcohol level. If you refuse to take the test, your license may be suspended or revoked.
The test given may be a field sobriety test involving physical exercises at the scene to determine your physical state—touching your nose, picking up a coin while standing on one foot, etc. The officer may also check your eyes for dilation or rapid movements. Or you may be asked to take a breath or blood test. Either of these gives a reading indicating your level of sobriety.
If your blood-alcohol level is under the state′s legal limit (for example, .08 or .10), you may be cited for driving under the influence. If your level is at or over the limit, you′ll receive a ticket for driving while intoxicated.
The penalties for underage drinking and driving are serious and are becoming even more strict across the nation. Loss of your driver′s license for a period of time is common practice, while substantial jail time is imposed for second and subsequent offenses. You′ll also notice a significant increase in your car insurance. A DUI or DWI stays on your record for years. Your insurance agent can give you the specifics under your state′s laws.
A few states have implemented strict consequences for repeat offenders. South Dakota, for example, has a 24/7 Sobriety Project where persons who reoffend are forced to stop drinking for at least three months. They must take two police-observed breathalyzer tests every day and pay the $1.00 fee for each. If they fail the test, refuse to take it or don't show up, it's an immediate one day in jail with increasing consequences. In 2008, drunk-driving fatalities in South Dakota fell to 34, down from the national average of 70. Other states and the City of London are considering similar programs.
Related offenses cover such incidents as having an open beer or wine bottle in your car, soliciting someone to buy alcohol for you, and buying alcohol for a minor. All carry stiff penalties with far-reaching effects.
A fairly new crime involves the use of cellphones and texting while driving. A few states [Washington and California] already prohibit this with at least a dozen other states considering new legislation. Fines run from $20.00 per violation to hundreds of dollars. TWD [texting while driving] is getting a lot of attention due to traffic deaths across the country.
Most states also have an Open Container Law which prohibits the possession and consumption of alcohol in vehicles. The law applies to drivers and passengers as well as any area of the car where a passenger can sit. So, even if you're driving alone and have an open beer can or bottle behind your seat, it's illegal. Check with local law enforcement to see if your state has an Open Container Law.
Update:  In September, 2009, Canada imposed its first life sentence on a DUI offender. Roger Walsh, 57, had 19 impaired driver violations including one death in 2008 after a night of drinking. Canada abolished the death penalty in 1976.
A study in 2016 by personal finance site, Wallet Hub, indicated that Arizona ranks number one in with the toughest criminal penalties for a DUI, and number two in the country for DUI prevention efforts. First-time offenders are required to spend ten days in jail, with an opportunity to serve only one day if they successfully complete a probation period. A fine of $1,250.00 is also imposed, and a ninety-day driver's license suspension. After the ninety days, and for the next year, the driver must have installed and pay for an interlock breath analyzer system in order to start the car. Anyone convicted of more than two DUIs commits a felony and must serve a minimum of four months in prison.
Find great resources in our
---