What does the Second Amendment say about guns?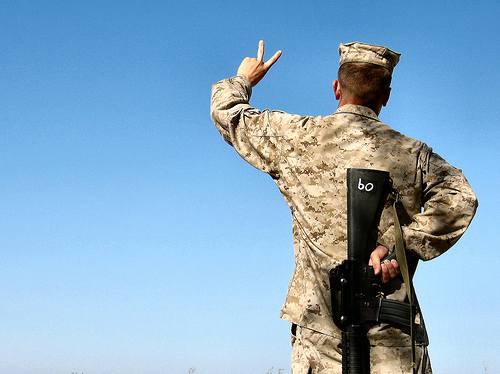 Here is the exact language of the Second Amendment word for word:
"A well-regulated Militia, being necessary to the security of a free State, the right of the people to keep and bear Arms, shall not be infringed." (1791)
The first ten amendments to the U. S. Constitution are known as the Bill of Rights. You've read about the First Amendment (freedom of speech, religion, etc.) on this site many times.
But what do you know about the Second Amendment? Passed in 1791, it has been the subject of debate for over 200 years. The argument has been over it's exact meaning: whether it applies to just militias or to individuals.
In 2008, the U. S. Supreme Court ruled on the issue. In District of Columbia v. Heller,* the court struck down a handgun ban in Washington, D. C. Stating that the Second Amendment applies to both militias and individuals, the ruling established one's right to keep a handgun at home for self-defense.
Then in 2010, the Court ruled that Chicago's ban on handguns violated the Second Amendment.** This decision applied the Heller ruling to the states. (Heller only applied to Washington, D.C.).
In June, 2015, the Supreme Court let stand a city law in San Francisco that requires gun owners to either keep their guns locked up or secured (trigger lock) when stored at home.***
This doesn't mean that there are no limits on gun sales or who may possess a weapon. Justice Antonin Scalia commented in Heller that some restrictions might pass Second Amendment muster, including "the possession of firearms by felons and the mentally ill, or laws forbidding the carrying of firearms in sensitive places such as schools and government buildings, or laws imposing conditions and qualifications on the commercial sale of arms."
Federal Gun Laws
Under Federal law, there is no waiting period for gun purchases. Although background checks are in place, they don't apply to all purchases at gun shows. Under the Brady Act, licensed firearms dealers are required to check the buyer's background with the FBI's National Instant Criminal Background Check System (NICS) before transferring any firearm. Non-licensees aren't required to conduct the NICS check and make up a percent of sales at gun shows. Some states have stricter laws than what the federal laws require. A few states, for example, always require a background check and a waiting period for the purchase of certain firearms. Most states follow the federal guidelines.
For more about gun laws and a helpful U.S. map, see:
Upfront Magazine 2/21/2011
*District of Columbia v. Heller,  554 U.S. 570, 128 S.Ct.2783 (2008)
**McDonald v. Chicago, 130 S.Ct. 3020 (2010)
***Jackson v. San Francisco (USSC June 7, 2015)
Find great resources in our
---