What happens to me if my parents get a divorce?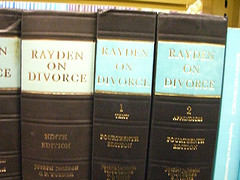 If your parents get a divorce, it doesn′t mean that they′re no longer your parents, or that they no longer love you. Children are not the cause of their parents′ divorce—and they have no reason to feel guilty or blame themselves.
If your parents have divorced and you feel guilty about it, get help so you can work things out in your life. Contact a school counselor, who may recommend that you talk to a trained professional. Or let your mother or father know that the divorce is bothering you, and you need help dealing with it.
Can your parents force you to go to counseling if you′re troubled by divorce (or any other issue)? Yes. They can arrange for the whole family to attend counseling, or individual counseling for one or two of you. Since you have little choice but to go, keep an open mind. It may seem awkward at first, but you′ll soon find yourself opening up and feeling better. Relationship issues don′t happen overnight, and healing also takes time. Talk with your friends and you′ll see that you′re not alone in your thoughts, fears, and concerns.
If your parents get a divorce, decisions have to be made that directly affect you. You may have questions like "Do I have to move?," " Will I be separated from my brothers and sisters?," or "Will I get to see the parent I don′t live with?" A court may help your parents with these decisions and, depending on your age, you may be asked for your opinion on what you want to happen.
A lawyer may be appointed to represent you if your parents don′t agree on visitation issues or where you should live. Tell your lawyer exactly what you feel about these issues and why. This is the only way to be sure your wishes will be considered by the judge before a decision is made.
Although the ultimate question in each divorce case is "What is in the child′s best interests?" states don′t follow the same laws in determining the answer. Some states give preference to the desires of the child, others don′t. Some appoint lawyers or guardians to speak for the children, others don′t.
In most cases, though, the results are the same, since "best interests" is the goal in all jurisdictions. Both parents are considered in custody disputes— those that concern which parent you′ll live with. In the past, the law tended to support automatic custody with the mother, but today fathers are often given custody of their children.
Courts grant either sole custody to one parent, or joint or shared custody to both parents. In a sole custody situation, you′ll live with one of your parents and visit the other (for example,on weekends,holidays, and during the summer). If your noncustodial parent lives out of state, you may spend all or part of the summer with that parent. The same is true for your brothers and sisters. Courts try to keep the children in a family together. If siblings are split up, arrangements may be made for frequent contact and visits.
Joint or shared custody requires both parents to agree on the living arrangements of the children. It allows both parents to share legal and physical custody of you and your brothers and sisters, with an even split of time and responsibilities throughout the year. You may live with your mother during the school year, and with your father during the summer and holidays. Or, if your parents live close by, especially in the same school district, you may alternate weeks or months at each parent′s home.
The rule in custody situations should be whatever works out best for all of you. Be sure to speak up and let your parents know how you feel about the arrangements. Whatever is decided, give it a try for a period of time. If you feel strongly one way or the other, tell your parents. It′s best to get your feelings out in the open. Speaking up may help change things. You′ll also be helping your siblings if they feel the same way but are afraid to say anything.
If you're unable to talk to anyone about the divorce and custody issues, check out the self-help sections at the library or book store. You′ll find books and pamphlets written especially for children and teens that will help to answer some of your questions. Check one out—and consider confiding in a friend or relative.
Update: A U.S. Census report released in August, 2011 shows an increase in divorce rates over the past fifty years with a high correlation between poverty and divorce. http://www.msnbc.msn.com/id/44308315/ns/business-personal_finance/?gt1=43001
Find great resources in our
---