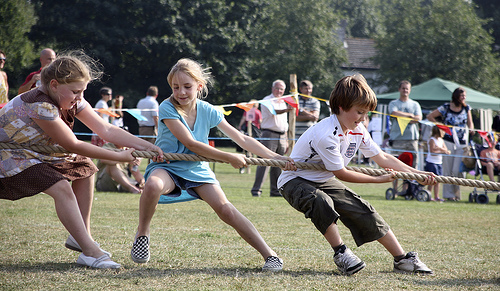 Kidnapping is defined as knowingly restraining someone with a specific intent to do something. This may be to collect a ransom, use a person as a hostage, or have someone do involuntary work. Other intentions may be to injure a person or to interfere with the operation of an airplane, bus, train, or other form of transportation.
Kidnapping may be a felony, depending on the circumstances. If someone is convicted of kidnapping, it′s not uncommon for that person to receive a jail or prison sentence.
Custodial interference, sometimes called parental kidnapping, happens when one parent keeps a child from the other parent who has legal custody. Statistics indicate that over 350,000 children are kidnapped by family members every year. Specific state and federal laws against parental kidnapping carry stiff sentences for violation.
For example, say the court has placed you in the legal custody of your mother. Your father lives out of state and has holiday visits. After you spend two weeks with your father at Christmas, he decides not to return you to your mother. This is custodial interference and may be prosecuted as a crime.
If your parents agree that you can live with your father, however, they should ask the court to modify the custody order. Courts grant modification requests all the time. The key issue is what′s best for you. If there′s no risk of abuse or neglect, and all agree that the change is for your benefit, it will most likely be approved.
Let your opinion be heard in custody modification situations. Many courts want to know whether you agree with the change of custody. Feel free to write the court a letter. Or you may have the opportunity to go to court and speak with the judge. This is your chance to state your true feelings.
If you′re hesitant to speak up in your parents′ presence, ask to talk to the judge alone. Many judges will allow this. You may be taken to the judge′s office with your lawyer or guardian, where you can speak freely. The judge will see that your statements remain confidential.
The point is that you are the most important person in the case. Your opinion matters and should be heard. The results may not be 100 percent to your satisfaction, but speaking up gives you the chance to share your views and to make sure your concerns are taken into account.
Find great resources in our
---