What if I see someone abusing an animal?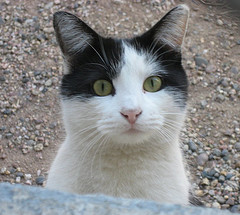 Most states have laws requiring the safe and humane treatment of animals. These laws include pets that have been brought to school, so don′t forget about them when school is out or during weekends and vacations. The only exception to these protection laws is the lawful hunting of game in season, when the hunter is properly licensed. Make sure you′re trained in your sport. 
Hitting a police horse in Minnesota is punishable by 2 years in jail or a $4,000 fine.
Dognapping and catnapping are illegal in Wisconsin.
In Vermont, dyeing or coloring baby chicks is against the law.
Studies have shown that animal abuse is a symptom of a deeply disturbed person. Findings support a relationship between child abuse, animal abuse, and domestic violence. Research in this area continues, while efforts are underway to cross-train child welfare and animal welfare professionals.
A person found guilty of animal abuse may be sent to jail or heavily fined. If you see someone abusing an animal, tell a responsible adult what happened. You can also report the incident to the police or your local humane society.
In many states, animal cruelty laws prohibit dog fighting and cockfights. Some states are extending their laws to include all animals from training and competitions designed to hurt the animals. In 2009, Arizona banned the so-called sport of horse-tripping – where the legs of a galloping horse are roped to cause it to fall. It now carries a year in jail if caught.
Find great resources in our
---