What if I start a fire that gets out of control?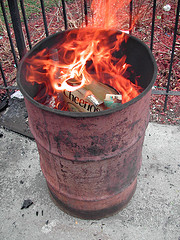 Most fires are either accidental or acts of nature: defective wiring or appliances, lightning, campfires, or explosions. A number of fires, though, are intentionally set. Depending on the amount of damage and the exact cause, these fires constitute crimes called arson or reckless burning.
Arson is defined as unlawfully and knowingly damaging property by causing a fire or explosion. Reckless burning is recklessly causing a fire or explosion that results in property damage. You may not have intended to damage anything, but your behavior was careless and reckless. For example, making a firebomb or any explosive device is dangerous and illegal. Whether a fire was intentional or not, you and your parents may have to pay all or part of the damage you caused.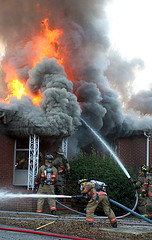 If you find yourself in a fire situation and are unsure what to do, ask for help immediately by dialing the operator or 911, or contact your fire department.
Update: Not all of the October, 2007 California wildfires were caused by nature. One fire that burned 38,000 acres in northern Los Angeles County was started by a 10-year-old boy playing with matches. He accidentally set some brush outside his home on fire. With no evidence of intent to commit arson, the boy was not charged with any crime.
Find great resources in our
---