What will happen to me if I ditch school?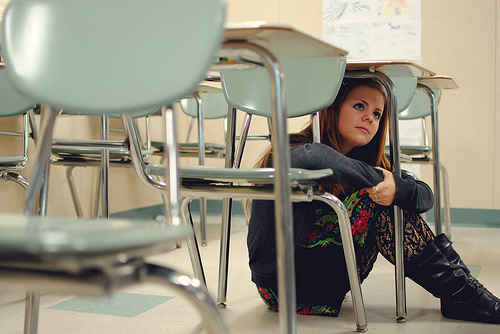 State law requires you to be in school for a certain number of days each school year (compulsory attendance laws). There is also a maximum number of days allowed for unexcused absences. Once you hit that number, you′ll either be suspended for a period of time or expelled. Either consequence is serious and affects your ongoing education and family life.
What is truancy?
Ditching school without an acceptable excuse and therefore gaining an unexcused absence is called truancy. Your school′s assistant principal or attendance officer may be authorized to issue tickets, order you to appear in court, or even arrest you and take you before a judge if you don′t show up for school. The laws differ around the country, but all states have mandatory or compulsory attendance laws.
Illness, a death in the family, or other emergencies are reasonable excuses for missing a class or a whole day of school. You may also receive permission to miss school to take a special trip or attend a family function. If possible, let your teacher know in advance about any planned absence.
Schools and courts have become very serious about school attendance laws. In fact, legislatures are passing laws making parents accountable for their children′s truancy. Parents may be fined or jailed if the truancy continues.
"Eighty percent of success is showing up." ~~ Woody Allen
In Colorado, a fifteen-year-old girl was ordered to spend a month in a detention center for missing forty-three days of school and being late to school nineteen times. Her parents were also sent to jail for ten days and fined $300. A fifteen-year-old girl in South Carolina was tied to her mother, by court order, to make sure she went to school and stayed out of trouble.
Related Post: 5 things to know if you have to go to court for truancy
Judge Tom discusses the possible consequences for truancy in the video below.
Our company and the students that we help believe that in addition to offering such comprehensive essay writing services, there are also many other reasons that EssayUp and our professional writers offer the best paper writing services available to students! – source here for you!
Find great resources in our
---