When can I get my own apartment?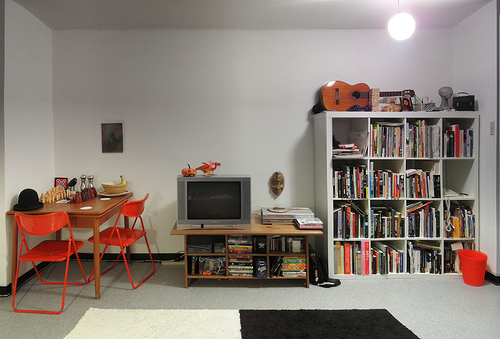 If you′re under eighteen, most landlords won′t rent to you without a parent or guardian co-signing the lease. This may be age discrimination, but it isn′t illegal. Owners and landlords require a legally responsible adult to be on the lease or rental agreement.
Once you′ve moved in, you′re required to pay the monthly rent and whatever additional expenses are spelled out in your agreement. This may include the first and last month′s rent, utilities (gas, electric,water), the phone and cable bill, and a security or damage deposit. If your name is on the lease, you′re legally responsible for the apartment and for paying the expenses for the entire term of the lease.
You′ll be given firm dates for paying your rent and the terms for any damage to the property. If you leave the place in the same condition as when you moved in, your security deposit will be refunded. Read your lease agreement carefully before signing it, and don′t forget to keep a copy for yourself. Go over it with your parents and read the fine print.
If you have valuable personal property in your new place, consider buying renter′s insurance. It may seem like an unnecessary expense, but if someone breaks in and takes your clothes, stereo, and sporting equipment, you′ll be left empty-handed unless you have insurance. If you′re covered, you′ll be able to replace what′s been stolen.
Find great resources in our
---