Yearbook article about being gay is criticized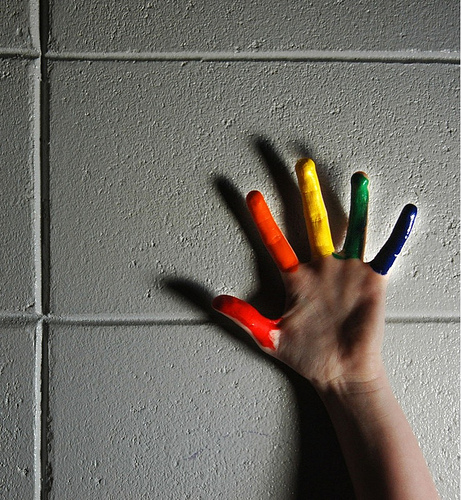 "In My Element" was the theme for the 2012 yearbook at Lenoir City High School in Tennessee. The book was distributed in April, 2012 to the student body. An article titled "It's O.K. to be Gay" was included and has been singled out for criticism by the community.
Zac Mitchell is a gay student at the school and wrote the article. He spoke about coming out, bullying, cross-dressing and his parents' support of gay rights causes and breast cancer research. The article is presented here in its entirety for you to read and judge for yourself.
IT'S O.K. TO  BE GAY           
Living in a small town where so many people seem alike, sometimes it is difficult for people to really be comfortable and confident about whom they really are. For Zac Mitchell, this is no longer the case. Zac has been openly gay all throughout his high school career. "I came out to the public my eighth grade year. Someone at school had made a gay joke about me and I was like, I am gay, so what?"tells Zac. Before he came out about being gay, he had always been nervous about what people would think and how they would react. "It was alright. It wasn't as bad as I had thought it would be.The girls were all so excited and the boys were pretty much half and half. Some of them didn't care and  seemed like they had always known, but some weren 't okay with it," he adds. Zac's family had known that he was gay since he was three years old. "They knew when they saw me kissing a boy behind the monkey bars," tells Zac. Zac has gained a lot of self-confidence since coming out to the public. "There will always be people who bully me for being gay, but I don't care. It doesn't affect me and it never has. That's probably why they keep doing it," tells Zac. He has hopes that he can help people who are struggling with coming out about being gay themselves. "As a person who is all about love and peace, I know that you can't be fully or truly happy until you are confident in who you are. I donate money to gay right programs. A lot of people don't know the things I do for the community. My family donates 500 dollars a year to a breast cancer foundation and we always donate money to parades and other functions for gay rights and acceptance," tells Zac. Zac has really become confident in himself and is open to trying new things to find out who he is. "Me and my friend Ashanti were in Nashville. A lot more people are out about being gay their than there is here. Ashanti was like, 'Do you want to cross dress?' and I was like 'Oh my gosh, yes, I would love to! '" tells Zac. " Cross dressing was so much fun. It was funny, so many straight guys came and hit on me that night."     ZAC MITCHELL
The journalism advisor, James Yoakley, was summoned to the principal's office to explain the article's presence in the yearbook. Yoakley commented about the student editor of the yearbook: "The editor tried to capture the school from all the different ways and places students fit into the school community. She did it quite well. The gay student was just one of many 'elements' we covered."
Pro and con Facebook pages were created and a school board member has called for a criminal investigation into the matter. What does this say about student free speech and tolerance? Sometimes it's hard to believe this is the 21st century.
Schools in other states have wrestled with yearbook content.  In 2014, an Arizona high school included two pages of photos devoted to students who had children or were expecting. On the other hand, school districts in Michigan and North Carolina have banned such photos in their yearbooks.
In another case, an Arkansas high school pulled the profile of a junior who came out as gay a year ago. Taylor Ellis was fine with the write-up and commented that reading his story may help someone. The principal explained to him that the story was too personal and that it would put Taylor at risk of being bullied. What do you think?
Find great resources in our
---