Yearbook photo blows up on governor of Virginia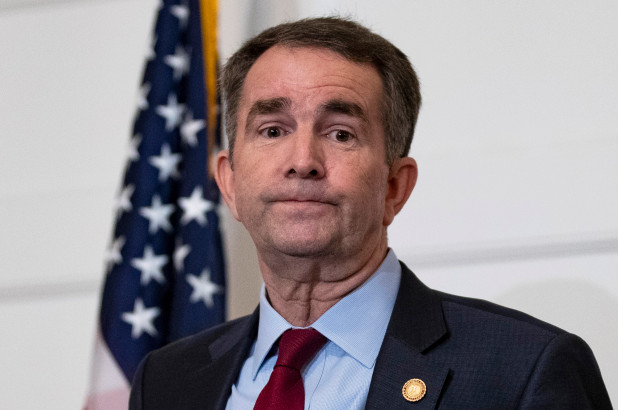 Another word of caution when posting or posing for photos. They have a way of catching up with you.
When Ralph Northam was in medical school in 1984, he attended a party and allegedly went disguised either as a member of the Ku Klux Klan or a person in blackface. The photo with both individuals appeared on his page in the yearbook and somehow surfaced in 2019 to his great embarrassment. Even thirty-five years doesn't erase an act of bad judgment from decades ago.
At first, Northam, now governor of Virginia admitted his part in the incident. He apologized for the picture and said he couldn't "undo the harm my behavior caused then and today." He said the costume he wore was "clearly racist and offensive," but he didn't say which costume was his. However, the next day he claimed that it wasn't him in the photo. He said he didn't buy the yearbook back in 1984 or ever see it until recently.
Groups and fellow politicians upset at this discovery have called for Northam to step aside. The Virginia Senate Democratic Caucus stated that "he is no longer the best person to lead our state." Thus far, Northam has stood his ground and told Virginians that he is "ready to do the hard work of regaining your trust."
Richmond, Virginia was once home to the capital of the Confederacy, and the scars from a history of racial oppression are yet to heal. Do you think Northam should resign his office or be allowed to finish his term that ends in 2022? Why or why not?
Photo via Getty Images
Find great resources in our
---