You're a "bottom feeding/scum sucking/loser lawyer"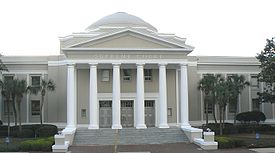 Teenagers regularly make the news for cyberbullying their peers, teachers and school administrators. But it's not just kids who engage in cruel, thoughtless posts.
Following months of juvenile trash-talk between two Florida lawyers, the state supreme court called a halt to their behavior.  Nicholas F. Mooney, age 50, and Kurt D. Mitchell, age 36, opposed each other in a lawsuit involving Volkswagen of America.
The battle started when Mooney called Mitchell a jerk and referred to him as "junior." Mitchell responded by calling his opponent an "old hack." Their communications went downhill from there. Mooney made the "loser" comment in the title to this blog. Mitchell wrote back that he was looking online for a mental disability based on Mooney's symptoms: "closely spaced eyes, dull blank stare, bulbous head, lying and inability to tell fiction from reality."
The war of words escalated to their wives and children. Both attorneys used the R-word in referring to each other, Mitchell's wife and Mooney's son. Mooney to Mitchell: "if the need to find the indications of "retardism" you seek, I suggest that you look into a mirror, then look at your wife – she has to be a retard to marry such a loser like you…Then check your children (if they are even yours…Better check the garbage man that comes by your trailer to make sure they do)."
In December, 2010, the Florida Supreme Court suspended Mitchell for ten days and ordered him to take an anger management class. Mooney received a public reprimand and is required to attend a class on professionalism.
Unrelated to their demeanor toward each other, the case was dismissed with prejudice, meaning it cannot be refiled.
Find great resources in our
---