50 high school football players suspended for bullying and more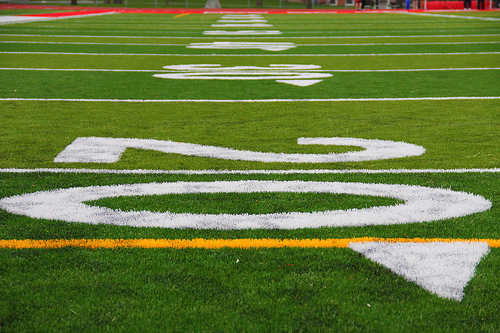 The following story was written by Gregg Doyel for CBSSports.com. You can read the rest of the story here.
The month of October is National Bullying Prevention Month. We will be featuring some bullying stories with positive endings like the following……
Matt Labrum doesn't want this story to be about him, so that's his second outlandish demand in a week. The first one, maybe you heard about: Labrum is the football coach at Union High in Roosevelt, Utah, and after some discipline issues on the team he demanded their jerseys. He was suspending the Cougars.
All of them.
Labrum and his staff handed each player a piece of paper after their game last Friday night. It was a prepared statement that said a lot of things — harsh things, honest things, tough things — but the sentence that got the most attention was this one:
TURN IN YOUR JERSEYS NOW!
Whole team — suspended. Ever heard of such a thing? No? Neither had anyone around that part of Utah, which is why the suspension of the Union Cougars became a story in the Deseret News. And once it was there, it was everywhere. The networks wanted to talk to Labrum. National websites. USA Today. All of them, all of us, wanted to talk to the wacky football coach with the notion that football is nothing without character and respect.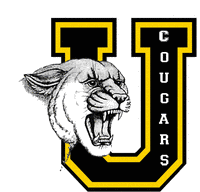 By the time I found him, Matt Labrum was tired of talking about it. And he'd never wanted to talk about himself in the first place.
"The last thing I want is for this to be about me," he emailed me. "I'll talk to you — if you make it about the players."
Um. What? Not sure that's possible. The star of this story, the hero, is the football coach. The players? The ones who were acting out in class, skipping school, making poor grades? The ones who started cyber-bullying another student, ganging up on the kid on a social media site — a textbook example of the strong and numerous picking on the weak and isolated? I didn't want to make this story about the players.
But then I called a few of them. Talked to some of their parents. Then a few more. Found out exactly how the Union Cougars have been spending their time since being suspended.
And now I'm thinking Matt Labrum might be onto something. Sure, I could make this about the coach.
But I'd rather make it about the players.
• • •
Karter Rook shoveled pig crap.
That's how Rook paid his penance — well, that's how he started to pay his penance — for being part of the Union High football team. Understand, Karter Rook isn't necessarily a bad kid, and he seems actually like quite a nice one. Lots of these kids are no doubt good and decent people, but what was happening at Union High was too pervasive for the coach to pick and choose who to punish. Besides which, Matt Labrum didn't know exactly who had been behaving the worst.
He knew which kids were acting up in class, who had skipped some school, whose grades were slipping. Labrum teaches gym at Union, so if any of his player have issues at school, he's going to hear about it.
It was the bullying that drove Labrum to act. It was done anonymously, on a social networking site called Ask.fm, but the victim went to a Union High guidance counselor and laid out the evidence that suggested the tormenters were members of the football team.
Enough, Labrum decided. Enough. He met with his coaching staff a few days before Union's game last Friday against Judge Memorial Catholic High, and deep into the night they kicked around disciplinary ideas until finally settling on this one:
Everyone's off the team.
Everyone.
There were 50 kids on the varsity — the freshman team wasn't affected, Labrum says — and as they cooled down in the locker room after Union's loss to Judge Memorial, each of them was handed a piece of paper that started like this:
"Gentlemen, we are not pleased with how our football brothers are representing OUR family, school, community, alumni, and yourselves."
The letter went on to say, "We want change — and are going to make changes now."
First, the jerseys. Turn them in. To get them back — to be reinstated to the team — players would have to perform service for their family. And they would have to perform service for their community. They also would have to report for a two-hour study hall after school, "and we better have specific items to work on," the letter said.
All of that went down late Friday night. Sophomore offensive tackle Karter Rook went home after the game, went to bed, woke up the next morning and grabbed a shovel. His family has a pigpen. And it was filthy.
"Cleaning the pigpen was something I was going to do," said his mother, Jennifer Rook, "but Karter just realized, 'I need to contribute more.' Now we have the best looking pigpen in the county."
That was Saturday. And that's just one kid. There are 49 others on the team, and each spent the day working around his house — and documenting it, with pictorial proof — to show Labrum.
Read the rest of the story here.
Find great resources in our
---