Yes, you can be arrested and go to jail for bullying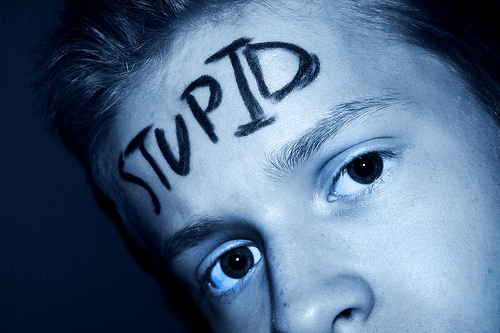 It's National Bullying Prevention Month, so we want to focus on some of the bullying and cyberbullying questions we've received over the past few years. We also want to share bullying stories with positive endings to inspire and to provide helpful resources and links. Because some people still believe that you can remain anonymous online while spreading vicious rumors, etc., the following cases illustrate the very real and serious trouble you can face if you get caught up in cyberbullying a classmate, friend or even someone you don't know.
Go to jail for bullying?
Although most bullying and cyberbullying cases don't result in jail or prison time, we want to remind everyone that it is indeed possible to go to jail for bullying (even when no physical contact has been made).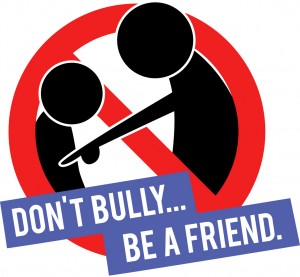 A number of students including a 12-year-old in Arkansas have been arrested for their hateful tweets. Some students create fake Twitter accounts, which usually can be linked to the creator of the account fairly easily. The 12-year-old's Twitter name was Freezebook and the student was arrested for his "violent, racist, homophobic  and sexually explicit Twitter updates" targeting local high school students. He faced up to 90 days in jail.
Making comments online about wanting to kill certain classmates, even if it's a joke, is not something that is typically taken lightly. Those type of comments landed this 16-year-old in juvenile detention for 79 days while he had to undergo a psychiatric evaluation. He was also suspended from school for the rest of the year. In a similar case, Justin Carter wrote in a chat room for gamers, "I'm real messed up in the head. I'm going to go shoot up a school full of kids and eat their still, beating hearts." He followed that with "LOL" and "JK". He was arrested for making terroristic threats and remained in jail for approximately 4 months before someone posted his bond. Under the current charges, he faces 8 years in prison.
Jacob Estes did not like his friend's ex-girlfriend dating a new guy. That new guy, Dax, began to receive threatening and harassing messages online from Jacob. Then one day the two high school boys met up at a mall. Jacob attacked Dax by punching and kicking him in the head. Dax was seriously injured. Jacob was convicted of aggravated assault and sent to prison for three years.
Criminal charges filed in the following cases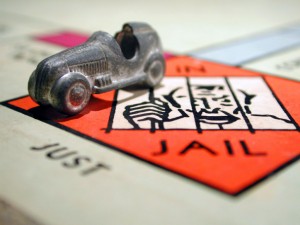 The tragic http://askthejudge.info/examples-of-narrative-essays-for-college of Nova Scotia, Canada is an example of an outrageous act of cyberbullying. After being the victim of sexual assault, Rehtael then became a victim of cyberbullying after the video of the assault went viral. Shortly after Rehtaeh committed suicide, two 18-year-olds were charged with possession, production and distribution of pornography.
A Colorado high school student was charged with five counts of third-degree harassment after uploading five students' photos from Facebook to Instagram under an anonymous user ID. The student then added derogatory and sexual comments under each photo. The police tracked the student down through their IP address.
Facebook rant and threats against the president lead to a sentence to 3 years probation. Joaquin Amador Serrapio, a 20-year-old in Florida, posted on Facebook under a different name "Who wants to help me assassinate Obummer…..?" The secret service tracked down the posts to Joaquin's home and conducted a search.
Harassing celebrities on Twitter? This 21-year-old from Canada pled guilty to harassment and uttering threats and received 2 years probation for his online conduct.
Six students faced felony charges after the tragic bullycide of Phoebe Prince who was tormented both online and in person by some of her classmates. Phoebe and her family moved to the U.S. the year prior from Ireland. A group of "mean girls" called her names including Irish slut, whore and more. Phoebe was harassed at school and online. The students pled guilty to reduced charges (misdemeanors) and most were sentenced to 1-2 years of probation and 100 hours of community service.
Trials, suspensions, etc. for name-calling?
An eighth grade student in New Jersey took his case to trial for calling another student "horse" (that is all he admitted to, however he was charged for also calling her "fat" and "fat a@$").
This student wrote in a Facebook post that her AP English teacher was the "worst teacher" she'd even met. This comment resulted in the student's suspension. However, the student didn't back down. For years she challenged the school's discipline in court and eventually won her case, which led to her school record being cleared.
Also keep in mind that if you are arrested by the police, they don't need a search warrant to go through anything that you're carrying. That may include your cell phone depending on the laws in your state.
Find great resources in our
---