Can I start my own business?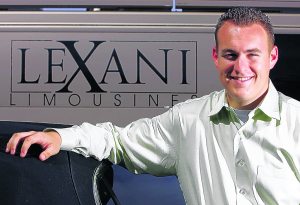 The general answer is yes. Because many employers won′t hire anyone younger than fifteen or sixteen, entrepreneurial teens have found that starting a business is a great way to join the workforce and earn money.
Before starting a business, research the laws in your state regarding businesses owned by minors. Not only do state laws differ, but cities also have their own requirements for retail and service businesses. You may have to get a license to conduct your business, as well as a tax number from your city and state so you can report your earnings and pay the appropriate taxes.
If you aren′t eighteen, a parent or guardian will be required to co-sign any papers you need to start your new business. Also, your earnings from the business may not, under your state laws, be entirely yours to keep. Your parents are legally responsible for you until you′re eighteen (or until you′re emancipated). This means that your parents may control your income or help you to save some of it.
FYI

Better than a Lemonade Stand: Small Business Ideas for Kids by Daryl Bernstein (Beyond Words Publishing, Inc., 1992). Describes dozens of money-making ventures including curb address painter, birthday party planner, disc jockey, dog walker, house checker, newsletter publisher, photographer, and sign maker. Daryl was fifteen when he wrote and published this book.

The Totally Awesome Business Book for Kids by Arthur Berg Bochner and Adriane G. Berg (Newmarket Press, 2002). A financial expert and her twelve-year-old son suggest twenty super businesses for kids ages ten to seventeen, with special attention given to jobs that help the environment.

The Young Entrepreneur′s Guide to Starting and Running a Business by Steve Mariotti (Three Rivers Press, 2000). Practical and inspiring, this book offers step-by-step strategies and helpful advice for new and aspiring entrepreneurs. Covers everything from idea development to financial planning and includes first-hand stories from famous entrepreneurs and young people.

Update:  In November, 2010, two teens from central Minnesota were caught with 17 calves they had stolen.  They planned to start a farm and dairy operation by keeping the heifers and selling the bulls.  Instead, they now face theft and burglary charges. The calves were returned to their owners. This is not the way to start a business.

See "The War on Lemonade" from the National Review Online (August 5, 2011) about the recent crackdown on illicit lemonade stands across America. Editor Rich Lowry sums it up best in stating "People in authority are afraid ever to be caught rendering commonsense judgments."
Find great resources in our
---