Can you sue your parents?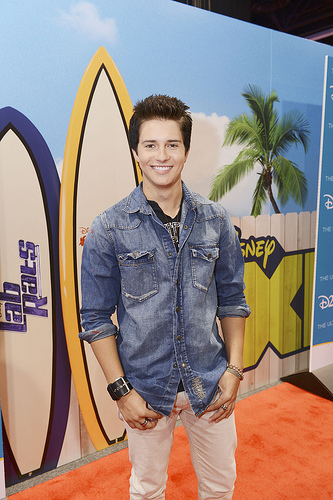 The star of the Disney show Lab Rats, Billy Unger, is doing just that. In March 2015, he filed a civil lawsuit against his father/manager for mishandling his own earnings from the show (nearly a whopping $400k for the year).
Although 19-year-old Billy is no longer a minor, he may have been able to file this same lawsuit when he was 17 or younger if the alleged cause of action existed (the mishandling of earnings). Some states allow lawsuits by children against their parents in cases of severe neglect, wrongful death of a parent or sibling or other specific instances.
Here are some other examples we've written about of kids who sued their parents:
Are parents required to support a teenager? Rachel Canning was 18 and a senior in high school when she moved out of her parents' house and moved in with a friend because she didn't like the rules at home. She ended up filing a lawsuit against her parents seeking living costs and tuition. Rachel and her parents settled the case for an undisclosed amount and she returned home to live with them again.
Can you sue your parents for "bad parenting" (getting a birthday card without money inside)? That's exactly what these young adults did when they were 18 and 21-years-old. Kathryn and Steven Miner are brother and sister and filed a lawsuit against their mother claiming emotional distress from her bad mothering, which included examples like stated above and not being allowed to stay out past midnight. The judge threw out the lawsuit for being frivolous. The lesson here is that you can always file a lawsuit, but whether or not it will hold up in court is another story.
Find great resources in our
---