Cyberbullying and sexting in elementary school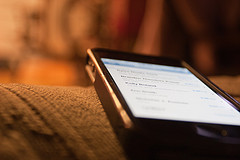 Recent incidents and reports from down-under have revealed incidents of cyberbullying, sexting and sextortion in elementary schools in New Zealand. Children as young as eight years old have been caught taking secret pictures of girls at school and camps getting undressed and posting them online.
Kidsline, a crisis help agency, has received calls from children as young as seven for help with cyberbullying. Research has shown that many of the kids are following the example of older siblings and celebrities seen on social media. Add to this the opportunity for pre-teens and teens to view online pornography, some violent, and the problem escalates.
Educators and law enforcement see education as the best way to address the problem. Once children and teens appreciate the consequences of bullying and cyberbullying, the greater the chance that they'll think twice before posting. Both offender and victim are affected from participating in the dark side of social media. It is a subject that parents should discuss at home with their kids.
Photo by Emily Hildebrand
Find great resources in our
---