"Every Vote Matters" (sometimes)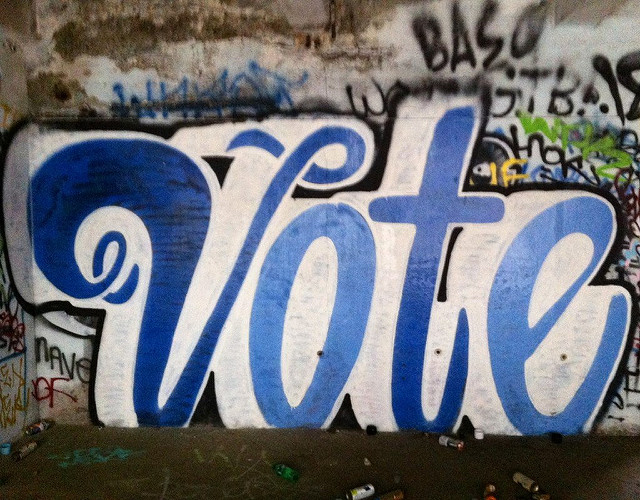 "Every Vote Matters: The Power of Your Voice, from Student Elections to the Supreme Court" (Free Spirit Publishing) was published in Feb., 2016. The book is a response to the statement that my vote doesn't matter, so why bother.  In 2008, it is estimated that 40 million Americans didn't vote and the number rose to 90 million in the 2012 presidential election.
Then, at the July, 2016 Republican Convention, we were stunned at the antics of the Party that resulted in the total rejection of voters in Alaska. Apparently due to some rule changes in the Party, the wishes of the voters in Alaska's primary were totally ignored.
When it came for the roll call of states, the spokesperson for the delegation for Alaska announced their state's numbers. There were 28 delegate votes that were divided between Ted Cruz (12),  Donald Trump (11), and Marco Rubio (5). After these numbers were reported from the floor of the convention,  the Secretary of the Republican Party overruled the delegates and awarded all 28 delegates to Trump. The delegation appealed this decision at the time and lost. Consequently, every Republican who participated in Alaska's primary and voted for a candidate other than Trump, lost out.
Although disheartening, our message is the same. Register and vote at every opportunity. Whether a national election or at school for student body officer, or a team/club office, your voice matters. This example of party politics shouldn't dissuade you to do your duty and participate. This was a rare event and not one that would be repeated in school or local elections.
Photo by Kodak Views (Flickr)
Find great resources in our
---