Is it illegal to belong to a gang?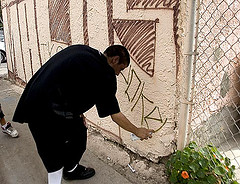 In the United States, it′s not against the law to be a member of a gang. The First Amendment′s freedom of assembly gives you the right to join any group or club, assuming you meet their requirements. Membership in the Ku Klux Klan, a neo-Nazi group, or a white supremacist organization isn′t illegal. The individual acts of a member may be unlawful, but not the mere fact of membership.
Gang-related shootings, stabbings, and violence connected with drugs and alcohol happen every day. Schools, law enforcement agencies, and community organizations are working together to confront this problem. Los Angeles, for example, has the After School Alternative Program (ASAP) to help young people make better use of their time after school until a parent gets home from work. Legislatures have also passed stricter laws regarding gang activities, with increased penalties for gang crimes.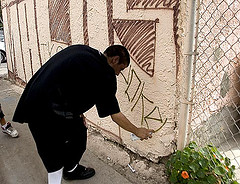 In September, 2010, the country of El Salvador passed a law making it illegal to belong to a street gang. This was in response to an attack on a passenger bus by members of the Mara 18 gang that left seventeen people dead. Gang membership is punishable by four to six years in prison.
Gang Report: In early 2012, a study was released that reviewed gang homicides in the United States. Homicide is the second leading cause of death in the U.S. for persons between 15 and 24 years of age. Five cities with high levels of gang homicide between 2003 and 2008 were studied: Los Angeles, Oklahoma City, Newark, New Jersey, Oakland and Long Beach, California. Data showed 856 gang homicides for this period with 80% involving males and 90% involving firearms. There are reportedly 30,000 street gangs active in the U.S. as of 2012.
"A team is where a boy can prove his courage on his own. A gang is where a coward goes to hide."  –Mickey Mantle
Find great resources in our
---