"Save Somali Children From Hunger"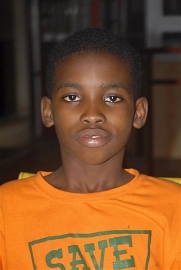 You may have heard about the millions of people in Somalia on the brink of starvation. U.S. officials estimate that the famine in this east African country has killed 29,000 children between May and July, 2011. Over 12 million people in the region have been affected by the famine.
Because of a long-running drought and difficulty in getting food donations to the people, it is predicted that many more will die. Thousands have fled to refugee camps in Kenya. Stories have surfaced that supplies are  being stolen and sold on the black market by war lords and rival tribes.
One 11-year-old boy in Ghana, a west African country, decided to help out. Andrew Adansi-Bonnah was inspired by images of skeletal babies and stick-thin children he saw on television. So, during his eight-week school holiday in the summer of 2011, Andrew started the Save Somali Children from Hunger Project.
When Andrew was interviewed, the small, soft-spoken boy stated that "There are hungry people in Ghana but our situation is not as desperate as the people of Somalia. . . .I want to help them to get food, water, medicine and clothes. I want them to get their education back."
Andrew walked office-to-office in Accra, the capital of Ghana collecting donations and set up a bank account for his campaign. He has received advice from the United Nations Children's Fund and World Food Program. Andrew's goal is to raise 20 million Ghanaian cedis (about $13 million in U.S. currency).
"This is a moment  that mankind can touch lives," he said. "There is no point for others to have so much to eat while others have nothing to eat. It is not right.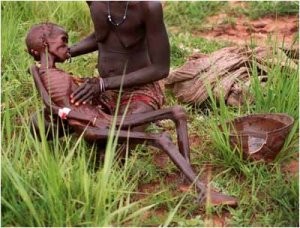 "
Andrew, you have our support and encouragement to continue with your goal to help others. You will be a great leader some day.
For more about the famine and devastating conditions in Somalia, check out the infographic below:
(Click to enlarge)
Created by eLocal.com in partnership with The Washington Post
Find great resources in our
---