Should driving be linked to school attendance?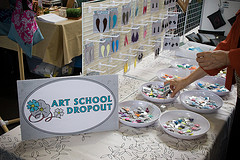 To many young Americans, driving is a rite of passage. States differ as to the earliest you can apply for a driving permit and license. Many have added a new requirement regarding school attendance. Approximately two dozen states have such laws, with others considering similar legislation, including Alabama, Iowa, South Carolina, Virginia and Pennsylvania.
Behind this movement is concern for the country's growing dropout rate for high school students. Tying driving privileges to the dropout and truancy problem is seen as a significant move toward reducing the nation's statistics. About 1 in 4 U.S. public school students drop out of high school before graduation.
Some of the laws call for proof of attendance when applying for a driver's license or permit. Others suspend licenses already issued if the student drops out, is expelled or exceeds a set number of unexcused absences.
South Carolina legislator, Thomas Young, stated that "It's not the silver bullet to the problem, but it's going to encourage some kids to stay in school." Fifteen-year-old Tiffany agreed, saying "I don't have any plans to drop out of school, but if I knew I'd lose my license if I did, I'd defnitely stay in school."
In March, 2012, a Mesa, Arizona justice court ordered four students who were "chronically truant" to pay $200 in fines or complete 24 community service hours. Under the state's truancy law, they are also ineligible to get their driver's licenses until they turn 18. Arizona requires students to be in school until they complete 10th grade or turn 16. They are considered chronically truant if they miss 18 days of school during the 180-day school year.
Does your state have such a law? Google the name of your state and "school attendance and driving" for the details. If there isn't such a law where you live, do you need one to keep you in school? Do you think such a law accomplishes anything? Why or why not?
Find great resources in our
---