Singapore, the Philippines and Quebec tackle cyberbullying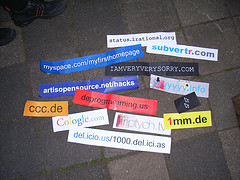 Everyone knows that www stands for the World Wide Web. So, obviously the Internet is global. Consequently, cyberbullying is worldwide as well. We've written about this issue before and it continues to be a concern in many countries.
In 2012, two countries considering legislation aimed at reducing cyberbullying incidents are the Philippines and Singapore. Singapore has no specific laws on the subject. However, existing criminal laws may be used against an offender such as criminal intimidation, extortion and insulting the modesty of a woman. Due to a high Internet penetration in Singapore, government officials are looking at their laws to see if more protection may be offered victims of cyber-harassment. The Ministry of Home Affairs and the Ministry of Law are reviewing civil remedies such as injunctions to tighten up for the welfare of the public.
In the Philippines, House Bill 6116 is titled "Anti Cyber Bullying Act of 2012." It is designed to penalize violators with stiff fines and imprisonment. The law defines a cyberbully as one who uses the Internet or other digital devices to repeatedly send offensive, rude, or insulting messages to a victim. The law recognizes that hurtful statements and photos cannot be easily removed from the Internet and cause psychological harm, emotional distress and physical harm. If the law is passed by the House of Representatives, fines will run from $1,000 to $2,000, with jail terms from six months to six years.
Also, the province of Quebec, Canada, passed legislation in June, 2012 mandating anti-bullying policies in public and private schools. Bill 56 is titled "An Act to Prevent and Stop Bullying and Violence in Schools" and authorizes suspension of students who violate the law. The bill specifically includes the following:  "bullying" means any repeated direct or indirect behaviour, comment, act or gesture, whether deliberate or not, including in cyberspace, . . ."
For additional countries and their methods of dealing with cyberbullies, Google the country and "cyberbully" or take a look at the stories on AsktheJudge.info below:
student paper about cyberbullying from a student in the Philippines
  global survey on cyberbullying
  an Australian teen ends the pain
Find great resources in our
---