Strip-search of 13-year-old girl violates human dignity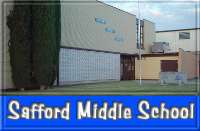 Savana Redding was a 13-year-old honor student in the 8th grade in Safford, Arizona. One of her friends got caught with ibuprofen at school and stated that she got it from Savana. Savana was called to the principal's office where she denied possessing or giving any pills to anyone at school. Her backpack was searched and nothing was found.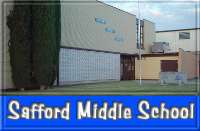 She was wearing black pants with butterfly patches and a T-shirt, both without pockets. She was told to go into the nurse's office where, in the presence of two female school personnel, she was strip-searched. She was not touched by anyone, but had to pull her underwear out displaying her private areas. Again, the search produced nothing. During the two-hour ordeal, Savana's mother was never called and advised of the situation. 
Savana and her mother sued the school district for violating her right to be free from unreasonable searches. In July, 2008, a federal court agreed with Savana stating that "It does not take a constitutional scholar to conclude that a nude search of a 13-year-old girl is an invasion of constitutional rights. More than that: it is a violation of any known principle of human dignity."
Update:  The school district disagreed with the court's decision and appealed it to a higher court. In April, 2009, the United States Supreme Court heard arguments in the case. In June, 2009, the Court ruled in Savana's favor finding that the search was unreasonable and violated her 4th Amendment rights. 
For an interview with Savana and her mother, see:  http://www.aclu.org/drug-law-reform/savana-redding-her-supreme-court-case
To give you an idea of how significant this is, the Supreme Court receives thousands of requests each year to be heard. They only accept about 100 each year for argument and decision.
In 2011, the case was settled with the school district for $250,000. Hopefully, Savana can now get on with her life and put this injustice behind her. She and her mother have been strong throughout this ordeal. They have benefitted all youth by taking a stand and sticking with it for eight years.
Find great resources in our
---