Teen wins Google 2012 science competition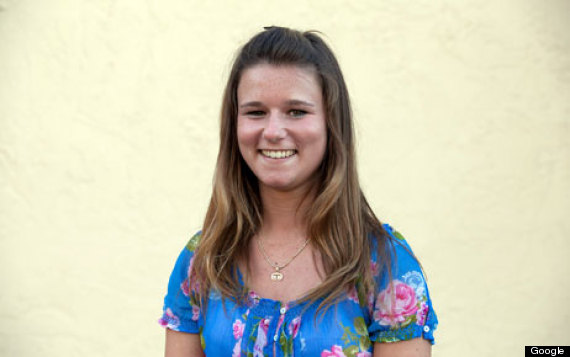 In July, 2012, the winners of Google's Second Science Fair were announced. Screened from over 5,000 teenagers from over 100 countries, entrants competed for top spots and scholarships. It was truly an international competition with such countries as Swaziland, Ukraine, India Malta and the United States represented.
17-year-old Brittany Wenger took the grand prize for her app that assists doctors in diagnosing breast cancer. Combining biology and computer science, Brittany designed a program called a "neural network" that mimics the human brain. Her artificial brain learns to detect complex patterns and makes diagnostic calls on breast cancer. The Florida student's program has correctly identified 99% of malignant tumors. After 700 test samples, Brittany is hoping to get into hospitals to use her research. You can visit Brittany's app at Cloud4Cancer Breast Cancer Detection to see how it works.
The five winners representing age groups from age 13 and up were chosen from among 30 finalists from around the world and were treated (along with the runners-up) to a gala held in an airplane hanger near the company's Palo Alto headquarters in California. The winners were awarded college scholarships from Google for $25,000 or $50,000, trips to scientific hot-spots like CERN and Fermilab, and trophies made out of Lego bricks.
A San Diego eighth-grader, Jonah Kohn won the 13- to 14-year-old category. Jonah explained that "Last year, when I wanted to play guitar with one of my friends, I realized it was much too loud in the classroom to hear the guitar," Kohn said in a YouTube video. "But if you put your teeth on the top of the guitar, then you can hear it no matter how loud it is around you." Jonah used his science project to show that sound and the experience of music can be heard through other senses. He tested his theory on a dozen people with hearing loss showing their hearing improved by 95% through vibrations sent to different parts of the body such as the fingertips.
The 15 to 16 year-old category was won by three boys from Spain. Ivan Hervias Rodriguez, Marcos Ochoa and Sergio Pascual studied samples from fresh water lakes in northern Spain collected over a three-year period. They were able to help establish fresh water quality for their region in documenting the microbes and other nasty things living in their samples.
Congratulations, Brittany, Jonah, Ivan, Marcos and Sergio on your accomplishments. We know your future is bright and will benefit the world.
Find great resources in our
---