Teen's poem about Sandy Hook massacre brings suspension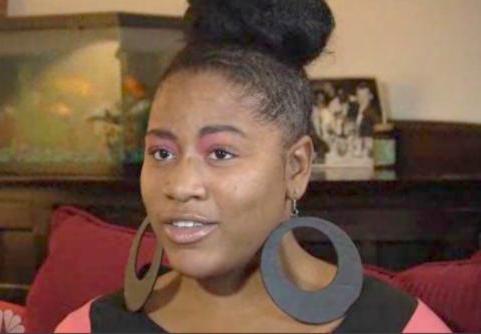 California high school student, Courtni Webb, wrote about her thoughts and feelings following the elementary school massacre in December, 2012 in Newtown, Connecticut. The poem she wrote came to the attention of the administration who suspended her indefinitely from the charter school.
Part of her poem read "I understand the killings in Connecticut. I know why he pulled the trigger. . . .Why are we oppressed by a dysfunctional community of haters and blamers?" A teacher found the poem and turned it over to the principal.
Courtni explained that "The meaning of the poem is just talking about society and how I understand why  things like that incident happen. So it's not like I'm  agreeing with it, but that's how the school made it seem." She said poems are a therapeutic way of expressing herself, but now it's up to the San Francisco Unified School District to decide if the poem is a form of art or a genuine threat to the safety of Courtni's fellow students.
What do you think about the school's action here? Is there a limit to student speech that merits discipline by a school? When is the line crossed between protected and unprotected speech? Can you say anything you want or write anything on a subject that's caught the nation up in a storm of emotion and protest for and against assault weapons? It's not always easy to assess student speech with objective reasoning in the face of a disaster as great as the Sandy Hook tragedy. But one's right to free speech continues during these events, doesn't it?
Visit NBCNews.com for breaking news, world news, and news about the economy
Find great resources in our
---