Newtown tragedy marks one year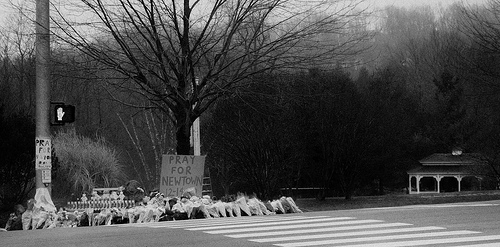 December 14, 2013 marks one year since we were mesmerized by the news from Newtown, Connecticut. The unspeakable slaughter of 20 first-grade students and six educators at Sandy Hook Elementary paralyzed the nation and broke our hearts.
Adam Lanza was 20 when he shot and killed his mother at their home in Newtown. He proceeded to the school with a semiautomatic rifle. He shot his way through the school's entrance and continued toward the classrooms. Twenty 6 and 7-year-old children were in one classroom with their teacher. All were killed with reportedly three shots fired at each child. When the police arrived, Lanza shot and killed himself. Investigations by numerous agencies have yet to reveal a motive for Lanza's actions or why he selected Sandy Hook as his target.
We live with regular violence in our communities. So much so that we get past these incidents too quickly as we carry on with our own lives. Only the victims' families and survivors live with the emotional scars of that life-changing day. We wrote about the Sandy Hook children last year and refer you here to their photos. We honor their memories and offer comfort to their family and loved ones.
Find great resources in our
---