What does affirmative action mean?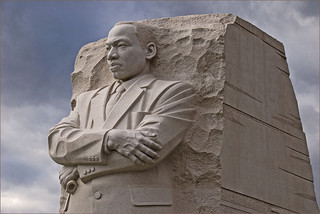 In an effort to compensate for past offenses against African Americans regarding slavery and racial discrimination, the United States coined the term "affirmative action" to help eliminate discrimination and create diversity in education, government and in business.  Affirmative action is intended to promote equal opportunity. President John F. Kennedy used the phrase in an executive order signed in March, 1961, a few years before the Civil Rights acts were passed by Congress in 1964 and 1965. The order required government contractors to "take affirmative action to ensure that applicants are employed and that employees are treated during employment without regard to their race, creed, color, or national origin."
You may be asking how does affirmative action apply to me as a teenager. For the most part, it may have an impact on your continuing education. As a high school senior at age 17, 18 or 19, you may be in the process of applying to a college or university.  Over the years these educational institutions have sought diversity in their student population. Quotas have been used as well as percentages based on race in accepting incoming students. These methods have been challenged and continue to be litigated in the courts. Three important cases that have reached the U.S. Supreme Court are described below. You can Google any of these cases for more information about each.
Regents of University of California v. Bakke, 438 U.S. 265 (1978)
Allan Bakke applied to medical school at the University of California at Davis. He was a white student, a Vietnam vet and finished in the top 3% of those who took the medical school admission test. He was rejected due to the school's policy of setting aside 16% of its slots for minorities. He sued and ultimately the Supreme Court ruled in favor of the affirmative action policy in the interest of promoting diversity in higher education. However, the Court also banned quotas that set aside a fixed number of slots for minorities. The Court ordered that the University admit Bakke into the medical school.
Grutter v. Bollinger, 539 U.S. 982 (2003)
Barbara Grutter was a white college graduate with a 3.8 grade point average. She applied to the University of Michigan Law School and was turned down. She sued the university over its affirmative action policy which considered race as a factor. The Supreme Court upheld the use of affirmative action in college admissions.
Fisher v. University of Texas: Affirmative action plans are still legal, but only as a last resort
High school senior, Abigail Fisher, applied to the University of Texas in 2008. She didn't finish in the top ten percent of her class which would have guaranteed her a spot at the university under state law. Consequently, she was considered in a separate pool of applicants where race was a factor. Abigail sued in federal court claiming a violation of the Fourteenth Amendment. Her case has been accepted by the Supreme Court. In June, 2013, the Court returned the case to the lower court to review closer the university's admissions policy.
In deciding the case, the Court held that affirmative action plans can be used and racial preferences considered in the admissions process, but only as a last resort. The school must show that "no workable race-neutral alternatives would produce the benefits of educational diversity." In June, 2016, when the case returned to the Supreme Court, a 4-3 ruling upheld the use of racial preferences in admissions.
Note: Some states have enacted legislation prohibiting the use of race in public college admissions including Arizona, California, Florida, Michigan, Nebraska, New Hampshire, Oklahoma and Washington.
Find great resources in our
---