What does pleading "no contest" mean?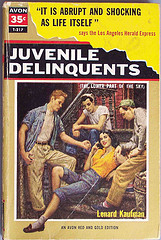 If you are charged with a crime or a delinquent act, you have certain rights guaranteed by the Constitution and the laws in your state. One of these is the right to plead not guilty to the offense. If that's what you decide to do, the court will set a trial date in which case the state through the prosecutor must prove the case against you "beyond a reasonable doubt." You will be appointed a public defender or your family can hire a lawyer to represent you.
You also have the option of admitting the charge against you which is called pleading guilty. It is possible that the prosecutor will lower the offense to a misdemeanor from a felony in return for your guilty plea. This is common but depends on your record and the seriousness of the offense. You have no right to pleading guilty to a reduced charge – it's entirely up to the prosecutor to make the offer. If you're a first-time offender, it is more likely that the charges may be reduced or even made eligible for a diversion program. Once you enter a guilty plea, the judge will set a hearing to determine the appropriate penalty.
There is also a legal term called pleading "no contest." That means that, without admitting specifically what you did – without spelling out to the judge what happened and your role in the crime, the court can find you guilty. The way this is done is for the prosecutor to tell the judge what the state would prove if the case went to trial. The prosecutor would stand up in court and outline its case as if it proceeded to call witnesses and present evidence. The judge would then ask you if you agree with what the state has said and, if you do, the court would decide if there was enough evidence to find you guilty of the crime beyond a reasonable doubt. In other words, you're not contesting the state's case against you.
Pleading "no contest" is not a common practice in juvenile court. However, in some jurisdictions across the country it is available as a way to resolve a case. A "no contest" plea is treated the same as a guilty plea. Once entered, the court proceeds to sentencing or the disposition phase of a juvenile case. It doesn't change the statutory penalties that apply to the case.
Find great resources in our
---