Will the U.S. Senate play politics with the Supreme Court vacancy?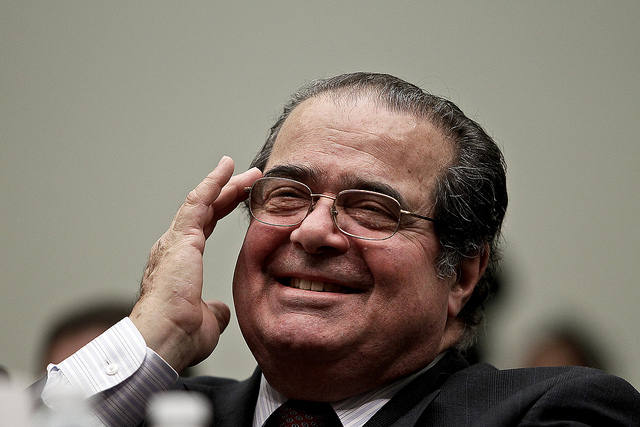 As you know, on February 13, 2016, Supreme Court Justice Antonin Scalia passed away in his sleep while on a hunting trip. That leaves eight justices on the Court: four conservatives and four liberals. There are many cases on the Court's calendar this term that are set for oral argument and decision. They involve important issues that affect all Americans including contraception, affirmative action in education, voting rights, abortion and immigration.
Over the past sixty years, over 1,000 cases before the Court have been decided by a 5-4 vote. A tie vote (4-4, for example) results in no decision and leaves the lower court ruling in place. That ruling only applies to the states that it has jurisdiction over, not for the entire country.
The federal Constitution requires the president to name a replacement when a vacancy occurs. The nomination goes to the Senate for approval – either a confirmation of the nominee or rejection. Unfortunately, there is no time limit for either of these responsibilities. However, it is the sworn duty of senators and the president to act within a reasonable period of time and not delay or stall the proceedings for political gain.
It wasn't twenty-four hours after Justice Scalia passed before Republicans swore to stop all efforts at filling the vacancy until a new president is sworn in. That won't occur until January 20, 2017! That would mean more than a year without the required nine justices on the bench. Politics should not enter into the equation, but we have to be realistic. Had the founding fathers wanted a delay when a justice leaves the bench during a president's final year in office, they would have said so in the Constitution. We suspect Justice Scalia (a Republican) would be against a year's delay in the process in the hopes of the next president being a Republican. After all, he was the ultimate constitutionalist or, as he referred to himself, an originalist when it came to interpreting the Constitution.
There's very little in our lives that isn't affected in some manner by politicians. We can hope for an expeditious handling of this vacancy, but we're not holding our breath.
Photo by Stephen Masker (Flickr)
Find great resources in our
---