A blue chalk flower on your front step – graffiti??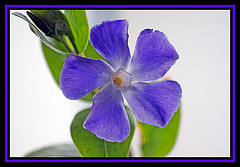 That's what New York City says. Six-year-old Natalie chalked on the front steps of her home. Her parents received a ticket with a possible $300 fine if it wasn't removed. Natalie explained that it wasn't graffiti – "It was art, very nice art." A heavy rain erased her work with no further consequences.
See Crimes & Punishment "What if I damage someone else's property?" for a serious discussion of tagging and property damage. 
Should there be exceptions to laws like these?  Do you think the city council or whatever governing board was involved contemplated incidents like these to come under their law?  What could you do to bring these minor infractions to the attention of lawmakers?
Find great resources in our
---