Body piercing another student at school leads to charges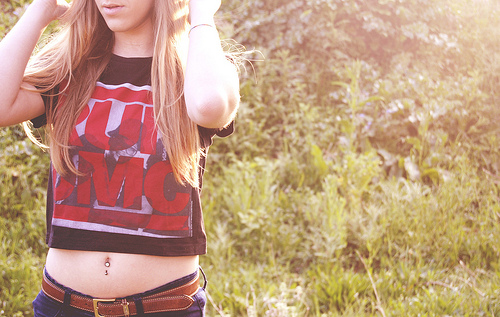 Three students from Fayette County High School in Georgia have been suspended and face criminal charges after allegedly piercing the navel of a 13 year-old student against her will. The 13 year-old initially asked for the belly button piercing, but later changed her mind once the students began the process and she saw the size of the needle being used. When she asked them to stop, 17 year-old Christian Tucker continued with the piercing while two other students held her down. The incident occurred during the lunch period in the courtyard on campus.
When school administrators found out what was going on, they intervened and Christian Tucker was placed under arrest and charged as an adult with battery, disruption of a public school and piercing the body of a person under the age of 18. The two students who held down the 13 year-old victim face battery and disrupting school charges. All three students were suspended for the incident. The victim also faces disruption of a public school charges since she originally solicited the piercing.
Doing your own body piercing is a horrible idea for a number of reasons. There is a very high risk of infection and/or serious injury including the transmission of certain diseases. Don't risk it. If you're interested in piercing your belly button or any other body piercing, find out the laws in your state and talk to your parents.
The laws in most states require that you be 18 before being able to consent to your own body piercing. However, many states allow minors to a get a body piercing (or a tattoo) with parental consent. This may require a parent or legal guardian to be physically present and consent at the time of the piercing.
Click here for a list of every state's laws regarding body piercing and tattooing, but be sure to further research the law and confirm that your state law is still valid.
Find great resources in our
---