Can I 'divorce' my parents?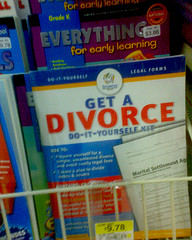 In 1992, a Florida boy named Gregory K.* got a court order terminating his mother's parental rights and giving him the legal right to become a member of his foster family. His birth father didn′t contest the adoption. In effect, Gregory "divorced" his parents.
This was a unique case because it was filed by a child with help from his lawyer. Usually, the state or a child welfare agency files this type of lawsuit on behalf of a child. However, when Gregory was eleven, he decided he wanted to remain in the foster home where he′d lived for nine months.
Because he′d been neglected and abused by his parents, Gregory had been in foster care for two years. He hadn′t seen his mother in eighteen months. He thought she had forgotten about him. His new foster parents wanted to adopt him, and the court determined that this was best for Gregory.
Gregory′s case opened the door for a whole new discussion and review of children′s rights. State legislatures and courts across the country are paying attention to the reasonable and legitimate demands of minors. The emphasis now is on "permanency" for all children and teenagers in foster care. If kids are unable to return home or be placed with relatives, alternative permanent homes are sought. Public and private agencies are taking legal action toward terminating parents′ rights in the appropriate cases.
This doesn′t mean that because you don′t like being grounded, you can go to court and get new parents. This is a serious decision that′s limited in its application. Only in the most extreme situation, and usually as a last resort, will the legal rights of a parent be terminated.
If things are seriously wrong in your family and you have questions or problems that you′ve been keeping to yourself, find someone you trust and can talk to. A school counselor, teacher, clergy member, or adult friend or family member may be someone you can turn to. Don′t let the situation get so out of control that your health and safety are at risk. Community groups or Child Protective Services (CPS) are good resources for assistance.
"Divorcing" your parents may also mean obtaining an emancipated status before you reach the age of majority (18 in most states). See emancipation for more information about this process.
*Kingsley v. Kingsley, 623 So.2d 780 (1993).
Find great resources in our
---