Cyberbullying victim obtains order of protection against bully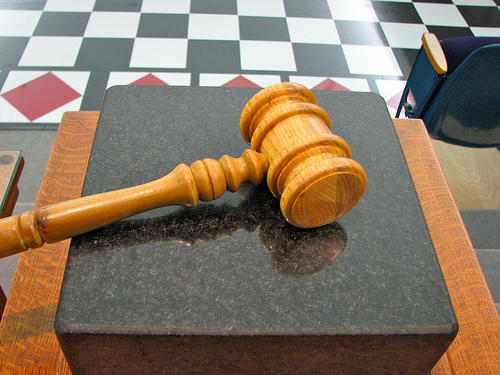 One way to deal with either a bully or cyberbully is to seek an Order of Protection from a court. Sometimes referred to as "restraining order" or " injunction against harassment," these are common requests to judges across the country. Once granted and the bully is served with the court order, any violation of the Order may be contempt of court and punishable.
A 16 year old boy at North Andover High School in Massachusetts was charged in March, 2011, with violating a harassment order that had been issued against him. The police served the court's order on the boy and explained it to him. Two days later, he allegedly made comments to the student. Then he allegedly put derogatory statements about his target on Facebook, after being told to have no contact in any way with the victim. The boy's case is being handled in juvenile court.
Courts don't issue orders of protection without good reason. They are to be taken seriously and may result in jail time if violated. The order may restrict a person from all contact with another person, or set limitations on the type of contact, frequency and location. For example, if you get a protective order against someone who has stalked or assaulted you, it will cover all methods of communication including online, by cell phone and even a distance (yards or miles) he or she must stay away from you. It can also include your work place, gym, school, church, etc. When applying for an order, explain to the judge exactly what happened and why you need the order of protection.
Usually an order lasts a year or other specified period of time. If justified, they may be renewed by the court. A person who is served with an order can oppose it by asking the court for a hearing. Then the judge will decide to keep it in place, modify it or dismiss it.
Find great resources in our
---