Don't miss ABC's Family movie "Cyberbu//y" on July 17th, 2011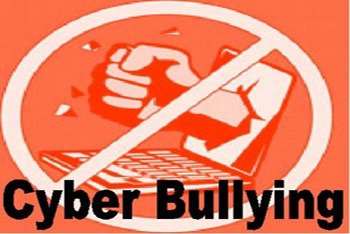 Recent statistics indicate an increase in cyberbullying incidents in the United States.  According to the Pew Research Center 58% of 12-year-olds in 2009 owned a cell phone — up from 18 percent in 2004. Among youth 12 to 17, 75% had a cell phone. The Pew Center also said 73 percent of teens spent time on a social networking site in 2009, up from 55 percent in 2006.*
ABC Family television has partnered with Seventeen Magazine in the fight against bullying and to "Delete Digital Drama." "Cyberbu//y" tells the story of a teenage girl who is harrassed online. The movie stars Emily Osment, Kelly Rowan and Kay Panabaker. The Delete Digital Drama initiative launches this summer on ABC and in the August, 2011 issue of Seventeen.
The storyline follows 17 year-old Taylor who receives a computer on her birthday. She is excited to meet new friends online until she becomes the target of bullies on a popular social website. Her life changes quickly to one of fear, frustration and depression. Upon learning that she is not alone, including a classmate who suffered a similar experience, Taylor rebounds with the help of her mom.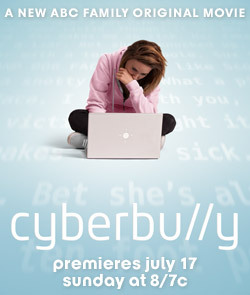 Emily Osment (Taylor) is featured in a public service announcement during the movie and viewers are referred to www.StompoutBullying.org as a resource.
Cyberbu//y will premier on ABC, July 17, 2011 and 8:00 PM ET. On July 14, 2011 there will be a rally in Glendale, California for everyone interested in stomping out bullying. See here for details.
*Creighton University report.  
Find great resources in our
---